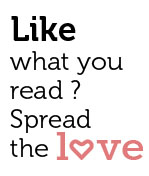 Share
Summer Salad
A Royal Treat
Where in Goa would you go this summer for the finest culinary adventure in Indian, sildenafil Mediterranean, rx European and Thai cuisine?
You'd probably have to make a long list of restaurants but what if I told you that you could find this dream come true under one roof? And all the while beat the blistering heat beside a dazzling blue pool and enjoy a cool breeze in the summer? Look no further than Deltin Suites in the serene village of Nerul.
Located in one of the most beautiful parts of Goa, Nerul is abundantly rich in nature, with a river running through it. Deltin Suites is just a short drive from bustling Candolim and the peaceful and clean Coco beach.
I was greeted with shots of kesari thandai as I entered the Deltin Suites restaurant. It's a hugely popular milk-based drink made from ingredients like cardamom and saffron. The chilled shots were served in vodka glasses, which added a touch of Russian drama.
This wasn't on the menu but Chef Shubham Dhar dished out a quick round of bruschettas. The dish was light, tasty and refreshing. What followed next was one of the highlights of the meal and a Deltin Suites specialty, a melon gazpacho.
The taste was exquisite and this cold soup is Europe's one up during the summer months. Originally the dish comes from Andalusia in southern Spain and it's incredibly refreshing.
My appetite whetted nicely by the subtle flavours of the gazpacho, I was just in the right mood for the Jaitooni malai paneer, which arrived next. This is tandoori paneer stuffed with olive and mint. Pleasantly surprising, the dish can be described as ethereal (I'll save you a visit to the dictionary – that means heavenly and refined!). A new, welcome take on paneer.
The most impressive thing about the Greek salad on the menu was its presentation. The tomatoes were a wonderfully bursting ripe red balanced by a sprinkle of white harmony from the feta cheese.
Rubian Meshwi
This kind of voyeurism was soon replaced with a very normal looking plate of falafel. It was the first Mediterranean dish of the meal and it did not disappoint. The crunchy chickpea fritters were indeed "small tasty things," which is what their name means in Arabic.
Bhatti ka murg, a twist on tandoori murg (chicken) was yet another exceptional item for the day. The meat was so soft that it melted in my mouth the moment I bit into it. It was cooked perfectly.  These tender bites of delight are not easily forgotten. Highly recommended!
Another delectable Mediterranean offering, with exquisitely subtle flavours, is the rubian meshwi – grilled prawns with garlic dip. The presentation was just as lovely as the taste.
Jaitooni Malai Panner
Don't ask me how you pronounce the Thai dish pla neung manow, but with my mouth watering as it was from this steam basa fish in lemon chilli coriander sauce, I doubt I'd be able to utter the words even if I were Thai. I couldn't help myself from taking another extra serving and I could have gone for more! It was only because I knew crunchy crabs were on their way that I stopped.
Thankfully, Deltin Suites has its three eating and drinking establishments – the 24-hour restaurant, Vegas and Whiskys Lounge Bar – nestled among its cozy buildings and beside a tranquil pool. The ambience and serenity of the place greatly enhance the pleasure of this wonderfully versatile cuisine.
Shubham Dhar, Executive Chef
The red, fiery crabs on the platter looked hotter than the sun but the sight of perfectly cooked meat made me throw all caution to the wind. We immediately dove into this hard-shelled crab dish. Tossed in a pungent Goan sauce, rich in flavours and aroma, it was spiked with toddy vinegar.
This was a perfect ending to the meal. Stirred by the exotic experience, I could hardly ask for more.
Pla Neung Manow
But then Chef Shubham dropped a bomb. I mean a chocolate bomb for dessert. Well what's the difference, I mean when both of them knock you off your feet!