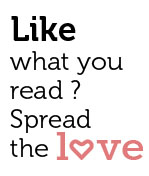 Share
The Story of Oliver Sean
Oliver Sean was 11 years old when he wrote 'Music is My Life'. It was a love song. And yes, it was the start of a lifetime love affair with music. Of course this is not just about Oliver's love for music, dosage but also his fans' love for HIS music. Oliver spent much of his youth playing local gigs around Goa, and now he's become nothing short of an international rock sensation. Grammy Award nominee, recipient of an MTV Europe Music Awards nomination and nominated for the A V Max International Album of the Year, it's fair to say that Oliver is one of the most celebrated musicians ever to rise from Goan soil. Streets' Fransisca Rodrigues recently caught up with him to learn more about his life and his music. When he speaks, it's clear that he's more than a musician. Oliver Sean is deep water.
"Music has been an integral part of me. It's not something that I had to make an effort to get into. To me it was like breathing. No music, no Oliver,"  he explains. Most of Oliver's songs are about love. Ask him about that and he says, "I think I've always associated music and love as the same thing. Music is love and love is music. And of course I write songs for love, which is the universal hit factor for the best songs in the world."
Besides winning the MTV nomination for his song 'So Good' in 2012 and the A V Max International Album of the Year nomination for 'I Like It' in 2003, he has been accepted into the National Academy of Recording Arts and Sciences as a voting member for the prestigious Grammy Awards. That, he says, "has been a dream" since he was 10 years old. His songs and music videos have now been nominated for the Grammy Awards three years in a row.
But he is modest about his achievements.
"Nominations and awards are made to celebrate good music or give recognition for good music. However, a musician should not make music for the sole purpose of accolades – the accolades come if you are true to your music. Some of the awards I've been nominated for have been a great source of pride to me. It gives me a feeling of love from fans and the industry towards me, no matter how big or small the award or nomination. At the moment of receiving the news I feel the same incredible gratitude each and every time, which is why I know the love affair is still going strong," he says with a wink.
Oliver Sean
He goes on, "Every song I have written has something personal and is a part of me, a very personal part of me. That's why my fans mean so much to me – they share a deep connection with a very personal part of me – my songs. And THAT is the recognition I always crave for – my fans' adoration, nothing compares to that."
Oliver's music can best be described as pop with contemporary undertones. He plays the guitar, bass, keyboard and drums, but it's his distinctive percussive guitar style that's helped propel him to fame – that, along with his voice, of course. Oliver has a Goan/Portuguese/Italian lineage, and he grew up in Goa, Dubai and the UK. All of these influences can be heard in his music.

Oliver Sean portrait
The French authorities were so impressed with his song The Libran Mind that they used it as part of their national tourism campaign.  The song was very different from the music Oliver usually composes. He explains, "This was instrumental and was in the 'chillout' or 'lounge' feel, which was all the rage at the time with films like The Beach. I remember the producer of the film saying he couldn't believe how fantastic the piece was and that the musical style was completely unexpected from what they were expecting from me."
Oliver often incorporates Indian elements in his music like the use of the tabla. "My experimentation with tablas and sitar and other Arabic and world instruments as well as dabbling in other genres has been part of my music arrangements from the time I got into a professional studio when I was 15 years old." His first hit song 'I Like It' featured tablas, but Oliver puts on no airs about the significance. "My fans loved it and even though it was unexpected it didn't make the song 'fusion' or 'experimental'. It just made the song fun! So that's why I use these wonderful instruments sometimes in my music – it's fun. A fun journey my fans take with me."
Oliver has also made music for Bollywood. "I did two major Hindi projects. The first was a Hindi pop album called 'Darna Chod Do' which did really well and had two music videos on various channels and TV specials on some of the music channels. The remix video went on to be an MTV exclusive featured video. The song instrumentation and production was similar to my English songs and the songs were unlike any Hindi tracks out at the time. After this I also took on a Bollywood Hindi movie project as a music director and composed the music/songs for a film called 'Cutting Chai'. The film also featured me in the movie at the start of the film singing one of the main songs.  I had a super time doing this but it's just a one off thing in my career. As I said – I love experimenting and this was one such experiment.  And besides – my Hindi is not really that great."
Oliver Sean at the vocals
Oliver writes and composes all of his music, and directs and produces his own albums. It's something he's always done, starting with his first single 'There She is Again'. He recalls, "I remember being in a studio as a 15 year old kid recording my first demo of 4 songs and I was next to the engineer going 'shouldn't we do this? And shouldn't we change that setting?" he laughs. "I then went ahead and set up my own recording studio a few months later."
Now in his 30's, he says starting his own record label WOA was the best thing he's done. "I didn't want to wait around for some guy in a suit to decide on a record deal for me and dictate terms to me … As a young kid you believe that you can take on the world and do anything you want to – I had this attitude then and I still have it." He says that at 18 years old he worked out of his bedroom to set up deals with major distributors and PR arrangements with radio and TV. If you believe in yourself, he says, the "universe comes together to give you what you really want and believe in."
Today, WOA International comprises a label, studio, a film production and promotion company, a syndicated radio show and a weekly TV show. It also recently got into publishing.
Oliver, who besides music loves computers and bikes, recently shifted to London. "I am now expanding further with my very first live music club in the UK. The main reason for my move to the UK is to make it easier for me to travel to all parts of the world on my tours and for my company work."  But Goa will always be his home away from home. "My fans in Goa will always have me coming down to be with them."
Oliver credits his mom for his success. "To me my Mom is God. The biggest hero in my life is my mother. As a single mother she has singlehandedly raised me with absolutely no help from anyone and whatever I am today is solely because of her. No question about that."
Oliver Sean during his recent performance
Currently he is working on various projects. "I am starting work on my new music video for my single '(are we) Doing That', that song was released in New York in August. We are also in the process of starting my new club 'The Oliver Sean Rock Lounge' which is keeping us extremely busy and are also getting ready to organise a very special Christmas show which WOA Entertainment UK will be organising in Leicester. The show will feature the Oliver Sean Band performing along with several other international artists."
 On a parting note, we ask him what he would advise those wishing to take music as a career.
"Believe in yourself! And don't let others bring you down. If you really want to make music your life, don't get into it half hearted – give it everything. Music is not a JOB or a BUSINESS – music is a part of your life, it is your life."