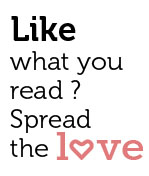 Share
Trailblazers of Goa: Passionate People Who Make a Difference
Offbeat Innovator Sets Out To Change The Universe, One Weird Idea At A Time
EDITOR'S NOTE: The Goa Streets series, "Trailblazers of Goa: Passionate People Who Make A Difference" features photos and interviews with those who break convention, obliterate barriers, seize new opportunities and inspire the best in us. We have asked each of our Trailblazers the exact same questions about their lives and hopes for Goa (see bottom of this story). This week's Trailblazer is Deepak Pathania, inventor, maker, innovator, designer and educator. To call Deepak eccentric would not do him justice, as his contributions to design, innovation and education are far more tangible than those of your typical 'mad scientist'. This combination of quirkiness and results is undoubtedly central to Deepak's trailblazing. And what a Trailblazer he is! Trailblazers of Goa pictures have been taken by noted photographer Eugen Hanley, with words by long-time writer and world traveller Hilary Lapedis.
You know it's going to be a very different interview when you pull up to Deepak Pathania's workshop and he's in the yard tinkering with his giant robot, CHYP. You know that you're in for a roller-coaster interview when he takes you into the workshop and shows you some of his inventions, like a ramp to generate electricity or a bicycle cum Nordic trainer. You know that you're in the presence of the best kind of maniac when he starts talking and you feel like you're playing pinball. First, he pings off in this direction, pauses here for a while then zooms off at a tangent before finally landing somewhere close to where we started. I'm not certain if we ever did get a complete answer to any one question but I think we ultimately covered the ground in the most delightfully circuitous way.
Trying to categorise Deepak, 48, is difficult. In fact, getting him to label his occupation took some prompting! Rajesh Kejriwal of 'kyoorius Group' (a design evangelist) calls him an "inventor designer" but this doesn't do justice to his relentless compulsion to "learn or educate." Frankly, anyone who buys a pair of salvaged helicopter rotors to re-purpose them as dining tables occupies a more rarefied design dimension than the norm. Noting that the exercise benefits of cycling could be hugely augmented by re-designing the pedals into elliptical trainers, he went right ahead and designed that too. To say that Deepak Pathania is compulsively inventing, is somewhat of an understatement.
After starting life in Himachal Pradesh, Deepak's independent mind was honed at boarding school in Delhi where he studied from age 12. A graduate of the National Institute of Design in Ahmedabad, Deepak's journey to Goa was via Mumbai where he worked for 17 years. Highly sought after in the television industry for set design, it became clear that no single discipline could contain him. His work experience extended to designing home interiors and even managing a building project. It speaks to who and how Deepak is, that his client was so impressed by his interior design work and marketing that when they wanted a building designed in Kolkata, they turned to Deepak (who had never designed a building in his life!)
He started his design company, 'Design Intervention' in 1998 and for ten years he and his team designed and executed over 400 projects ranging from set design for the Sunburn Goa festival, music channels like Channel V, and news channels such as Times Now. It's pretty likely that if you have watched any television in India over these years, you have seen some of his design work. That's not including his work in the exhibition sector, marketing material or interactive kiosks and ATMs. It is fair to say that his work has probably impacted on us all at some point. Deepak has won design awards aplenty like the President's Gold Award for his Republic Day tableau in Delhi but is not one to rest on his (elegantly designed) laurels. "Awards can be a sign that one's doing it right or, a sign to move on to newer challenges."
Guess what? When Deepak gets awards, he moves on. Hugely successful and in demand, in 2012, Deepak decided that Goa was now where he wanted to be. Setting up here, he began to make videos which air on You Tube under d'ArtofScience.com. These shorts explore science using innovative products and presentations. He's also launched India's first Science Theatre where kids can see science in action using larger than life props: FabLabShow.com.The next one is on April 15th in Margao. Check it out! "I have got into education as a by-product… I wanted to make things and I like science." They are fun, magical and educational and never dull. Just like Deepak!
Where most of us see problems, Deepak sees opportunities for solutions, like his brilliant solution for ridding Goa of its garbage problem (see his answers below.) His vision allows him to look beyond the boundaries of what already exists, like the bicycle, and perceiving new ways of increasing its aerobic exercise potential.What's next seems like a dangerous question to ask him. This magical visionary wants to hold a festival for inventors and makers similar to the format of 'Burning Man.' He wants Goa to become a centre for this kind of innovation within the next two years. I certainly wouldn't bet against Deepak making this happen. His passion and dedication are the backbone to his wild mind. "I always finish what I start."
Deepak is both artist and technical magician. In a world where technology has the upper hand, Deepak is a practitioner of 'steampunk' – a science-fiction inspired design style that combines historical elements with anachronistic technological features. For him, it's both a throwback and post-modern – an unusual combination that suits this quirky inventor just fine. His passion and dynamism is almost palpable. Deepak, you are one sparky trailblazer!
What inspires you about Goa?
Goa to me is among the most inspiring places in the whole world. From quality of life related to environment and nature it is amazingly beautiful. What don't you have here? You have a choice to be in the North of Goa with all the buzz at season time that a human being could dream of to unwind and rejuvenate. On the other hand you have the quiet peace South and interior Goa if that's what you want.
But the physical part of Goa is one thing, it is the people who are most inspiring whether it's the locals who are Goan to all the interesting people who decide to shift to Goa. Anyone who shifts to Goa makes a big decision in their lives. A decision that says that enough with the rat race, I'm outta here, and I'm going to do things I always dreamt of. So Goa collects these type of people with their assorted backgrounds from all over the world who have voluntarily left their successful careers behind to chase the dream closer to their heart….imagine how beautiful it is to meet and spend time with anyone who's living here…there's so much to learn, and so much willingness to share and collaborate.
If you could become King or Queen of Goa, what would you change about it?
I would do the following:
1. Get footpaths made so that people are not walking on the roads.
2. Get all the electricity lines underground to reduce power breakdown
3. Use technology to fight this dirty habit of people chucking their daily garbage from their homes on the road side. There would be sensors and mechanisms which are placed at these typical sites such that when people throw the garbage, it senses it and does 2 things: takes a face photo with recognition and adds a fine to their Aadhaar card…and secondly, just for fun, it throws it back on their face with the speed of an airbag deploying in a car. It's possible, I can make it if there are any takers.
4. Introduce the concept of drainage and segregated garbage collection.
5. To reduce deaths in 2 wheeler accidents two things are required. More awareness and more fear. For awareness, films and posters are required to let people know how to drive and what to expect when you drive since most drivers on the road (also all over India) are not technically qualified from the laws and ethics point of view. For fear, these cops standing to catch drivers without seatbelts, helmets, on the phone etc is pointless. Tech can do it better: Camera- photo- face recognition – aadhaar – fine, that grows exponentially.
6. And yes, I would surely introduce a revolutionary concept, taxis with meters.
If you could throw a party and invite any 5 people in the world, living or dead, who would they be?
Leonardo Da Vinci – He was the greatest polymath and would love to discuss his ideas and concepts and even a chance to work with him on the ones that didn't work given the technologies of that time.
Elon Musk– He is simply amazing, and I would have him over only to let him know that I exist.
Narayan Murthy– All the stories I have heard about him and his wife and his company, are all inspiring.
Bruce Lee– there are many things about his life I'd like to know about.
M P Ranjan– He was the most amazing design thinker from India and we lost him a few years ago, much before time. There's still no gathering of designers where we don't miss his energy and enthusiasm and words of advice. He lived by his quote: "Never lose an opportunity to either learn or educate".
If all these people come, I hope my party lasts a few years, and I would call Michael Jackson too for the song and dance and the legend that he was too.
What drives you in life?
I love to make things. Ideally make things to solve problems or just to make something interesting. I am an obsessive and compulsive inventor with an industrial design degree to make matters worse. Why I say worse is because I typically do all that one can to make sure it makes bad business sense, but feel really good beyond a point. I've been working since 1995 and everyday I have done something I have wanted to do. That drives me. My ambitions are to make things and not to make money or reach somewhere.
In all honesty all this is madness is possible only if you're single or if you have a family that shares this drive and passion. My kids and Carol, my wife, have backed me up on every step and down to the last borrowed pennies as well to make sure this dream continues….so far it's been fraught with challenges, but excitement on a daily basis.
What are your hopes and dreams for Goa?
Aaaah, thanks for asking and here's the pitch. I came to Goa to stop doing design as a service and set up our own design led brands in fun science (that way I get a notional license to keep making things). The plan was 3-fold, to start a Video Channel to create national and international credibility (www.youtube.com/dArtofScience), a stage show/science event to connect with students and teachers (www.FabLabShow.com) and later will start products/kits based on science. All this was to prepare the credibility, infrastructure, bandwidth and connections for the final dream for which I came to Goa. A unique annual maker festival at the scale of the biggest international festivals where ideas are prototyped: ideas that bring value to the world and even become product based business ideas, or equally importantly, even ideas that merely wow the world with their sheer genius of visualisation (tending toward art). I want it to be the centre of celebration for makers & tinkerers from all over the world. And it will be a bit old school, this will not be about Apps and AI etc. since that's happening all around anyway. It will be about making physical working prototypes and if they require the tech, then so be it. It will also give birth to the first proper maker education curriculum as an alternative career path.
This dream I had given myself 10 years to lay the foundation for in Goa, it's been 7 years now, and I feel its realisable by 2020 now. I will look for two partners to keep the management simple, one local and one international education body/university.
Please tell us a secret or some secrets about yourself?
I don't find it easy and therefore don't talk to strangers, but I like being around them when the person with me is engaging in conversation asking them about their lives and work. This way I can know more about the person, and yet not commit to the conversation because my mind is always flying off in tangents after holding on to one word or thought. And I like the freedom of my mind rather than being captured by a person's attention…but I also like to know what people are doing, to get inspired, to learn something new and in hope to collaborate with them to create new things.
If you tell me a gossip, it goes in one ear and out the other. Same with many other things and even people's names when I meet them for the first time…so i used to think my memory is bad…but I realised, you tell me a technical piece of information about product/production etc. and without knowing, it etches itself in the permanent section of the brain.
For more information about Deepak Pathania and his Dart of Science, click here.
The next FabLabShow is scheduled for 15th April 2018 to know more click here.
To read about our previous Trailblazers, click below.
Maria Isabel de Santa Rita Vas
Photographs Copyright Eugen Hanley