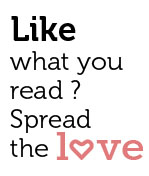 Share
If you haven't heard of Honey Singh yet… hit the Goa music scene and you will now.     Goa's DJs and musicians have pegged the up-and-coming 28-year-old Punjabi rapper, as well as other genres like progressive trance and south London's Dubstep, as the music to put your money on as rain fades out and Goa's tourism season kick-starts.
DJ Yuri, who has been burning his fingers on a turntable for nearly a decade and a half now, says that he personally likes international albums and progressive howl, but the onslaught of 'Yo Yo' Honey Singh looks unstoppable on the party circuit this year.
"He is the biggest thing now! 25 out of the 30 that I play, the crowd makes repeated requests for Honey Singh numbers," he laughs as he tells me. One can take Yuri's word for it. He plays for Club Tito's, the most popular nightclub in Goa.
Honey, Yuri says, has captured the imagination of those party-goers who love to shake their legs to desi-tunes with his peppy Punjabi rap songs and Bollywood remixes like Mein Sharabi from the Hindi movie Cocktail, Kiklikalerdi, Chamkila and the Chandigarh remix.
For those who appreciate non-desi music, Yuri recommends new mixes of tracks like Evinchi's Levels and Sweet Nothings by Calvin Harris, which are popular.
DJ Kenn Gracias, an outdoorsman who prefers playing music under the open skies over psychedelic strafers and blipping lights, says that a slow but unmistakable change is sweeping across the Goan music scene. According to Kenn, youngsters are moving from commercial music to progressive strains of trance, London's popular underground strain, the Dubstep, tech howl and other edgy genres.
He lists Cape Town in Baga and the newly launched Tito's Club in Cavelossim's Radisson Blu, as the places to be this season. However, unlike his contemporary DJ Yuri, Kenn believes that Bollywood in Goa's music scene is confined to a small select niche, and it was Goa's prowess as a place for quality international party music that attracted music lovers here.
"People come to Goa to enjoy some international quality party music. Bollywood only exists in corporate conferences!" he said.
For those not in the know yet, Goa will host two major music festivals this year with Sunburn making its third successive appearance here and Oran Juice events from Mumbai organising a 'Live from the Console' music festival from December 29 to 31, at Colva beach in South Goa.
But there's always the other clutch of usual suspects when it comes to good music, like Café del Mar, Bottle Bay, Zanzibar, Calamari, Café La Musica, Mambo's, Cape Town Café and, of course, Club Tito's, where DJ Ajit throws together some excellent hip-hop, house and Bollywood beats.
Vernon Rego of Club Tito's says the club plans to rope in several international bands to Goa this year. "Depending on which international bands are playing in India this year, we will chalk out a plan to bring them over to our club," Rego says.
And for those not too keen on international band music, Honey Singh is still hot.