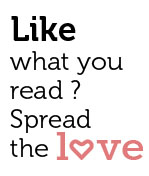 Share
Trailblazers of Goa: Passionate People Who Make A Difference
Passionately Principled Advocacy
EDITOR'S NOTE: The Goa Streets series, "Trailblazers of Goa: Passionate People Who Make A Difference" features photos and interviews with those who break convention, obliterate barriers, seize new opportunities and inspire the best in us. We have asked each of our Trailblazers the exact same questions about their lives and hopes for Goa (see bottom of this story). This week's Trailblazer is Albertina Almeida, fighter for human rights, advocate for the vulnerable, promoter of the right and the good. In some ways, Albertina can be considered the conscience of Goa. Trailblazers of Goa pictures have been taken by noted photographer Eugen Hanley, with words by long-time writer and world traveller Hilary Lapedis.
"And finally, Albertina, is there anything you would like to add?"
"Yes! Why am I a trailblazer?"
Your passion, Albertina, your passion!
Sometimes rising at 4 a.m., in court all day and seeing clients until 9 p.m., then drafting briefs,hard -working, Albertina Almeida wears a milliners shop's worth of hats (metaphorically speaking, of course). At once, she is both a lawyer and an activist; an educator and a motivator of change. She is tough in militating for changes in favour of gender equality and human rights. Firebrand Albertina isn't your cookie cutter advocate. If you're a man accused of rape, she won't defend you. In domestic violence cases, she will only defend women. (Everyone deserves a defence, she says, but she's happy to leave victim shaming to someone else). Ready with a smile and rigorous in her approach to her work, she is fiercely fair in fighting for change.
Albertina, 52, fizzes with energy, defying the stereotypically staid image of a lawyer. Yet, underpinning this ebullience is a core of principles that define her.She strongly believes in supporting the rights of children and fighting against sexual harassment (yes, she was a #metoo advocate well before the hashtag came into vogue). When the underdog in society needs help, Albertina steps up to the plate. So, is she a human rights activist or a lawyer? "Lawyers think I'm an activist and activists think I'm a lawyer!"
Revealing a propensity for rebellion from a young age, Albertina, the only child of her government worker parents, chose to study commerce. Now, given that she was already showing her intellectual credentials and had been promoted two classes, the natural academic progression would have been Science or Arts. Choosing the third option "was a rebellion. Commerce was the last option for those who do well. My family didn't take kindly to it!" She couldn't see why those like her who had a gained a distinction in their studies, should be forced into following the Doctor or Engineer route that followed from a Science course. She really wasn't that interested in commerce either but wanted to make her point!
"I wanted to get into something that was independent," asserts Albertina. That's also why she chooses to be a self-employed lawyer rather than in the pay of an N.G.O. Exploring the origins of her need for independent status, she describes what happened to her mother during the State of Emergency in 1975 when she was 9 years old. This shocking story of how her mom, a government servant, was treated goes a long way to explaining why Albertina is dead-set on protecting the rights of individuals against the Machiavellian machinations of the government.
At that time, her mother held a high position in the Archives Department of the Goa government and was ordered to destroy records that "revealed another history." Refusing to comply or, "be that spoke in the wheel of corruption", she became an obstacle to the ruling government. As a result, her mother was subjected to systemic humiliation and abuse. First, she was excluded from her office and made to wait on the outside verandah, then she was sent to the Institute of Psychiatric and Human Behaviour for mental assessment and, perhaps the most unbelievably, she was forced to undergo a gynecological examination. Ultimately, she was suspended for upholding her principles. Albertina tells the story in such detail that it's obviously still fresh in her mind. It's not hard to trace Albertina's strength back to her experiences as a 9-year-old.
Holding a doctorate in Law with her thesis on the matrimonial property rights of women under the family laws of Goa, Albertina's direction is clear: looking out for those in vulnerable positions. Advocacy is both her profession and mission. It doesn't seem like it's solely a career choice but more of a life choice. She's passionate, "activism is passionate" and she is never afraid of "speaking the truth to power". While she makes clear that all of her work and lawyerly activism happens with the help of others and she's part of a team, it's also evident that her dynamism and refusal to accept the flawed status quo drives others forward.
She works probono for larger causes like the Human Rights' Commission but frequently takes on cases with little likelihood of being paid. "It's important that the client doesn't feel indebted and can talk to (me) on the same level." At times, she has been paid in recently harvested vegetables! It's her way of ensuring dignity and equality for her clients (and helps her in maintaining an organic diet).
A member of numerous groups that promote human and gender rights, Albertina has no downtime when she can catch a movie or go on holiday. "I don't like air travel because it's so boring. You can't even use your mobile!" Indeed, Albertina's smart phone is her office on-the-go; being away from it on a long flight would be something akin to purgatory! Any travel she takes is invariably to attend or speak at an international conference like the Commission on the Status of Women at the United Nations.
Albertina's resume is ridiculously long. In addition to writing and publishing, her other roles include: gender sensitivity trainer; activist with the Feminist Legal Programme for the Asia Pacific Forum on Women, Law and Development; member of several national and international committees; and of course, a practicing lawyer. I feel  exhausted just writing that list but Albertina lives it! Above all, she exudes passion. "It's only when you see injustice, get angry about it, then the passion comes and with the passion comes the hope that you can do something about it." Albertina Almeida is at the vanguard of positive change, which is, after all, the true meaning of trailblazing.
What inspires you about Goa?
The possibility that I can think differently because of the varied histories that continue to shape who we are and how we are, and of course also the geography.
If you could become King or Queen of Goa, what would you change about it? 
I don't aspire to be a king or queen as I do not support monarchy as a form of governance. But if you mean, what would I do if I were in governance with others, I would first change the way decisions are taken about things in Goa, in terms of representation of people in decision making, in terms of enabling processes for people as a whole to participate in decision making. If this is done, rights and humanity would take care of itself.
If you could throw a party and invite any 5 people in the world, living or dead, who would they be?
First of all, I don't have the skills of a host, and I don't like big parties, but if by party, you mean who would I like to be closeted with in an intense conversation, I'd rather have that with living people, as much as those who are dead, including my parents, continue to inspire me.
They would be the people that I interact with day after day, but have no time to interact intensely with and would include a relative, a work colleague, a close friend, a neighbor and an activist comrade – in groups of five with this break up each time.
What drives you in life? 
At one level, the people who have been part of my life and continue to be part of my life
At another level, the desire to avenge the injustice I have experienced in my life or seen around me.
What are your hopes and dreams for Goa? 
Small is beautiful. Goa can be a model if only we will acknowledge the rights specially of the last person on the street, and strive to uphold them, and if only we will acknowledge our weaknesses as a society and try to rectify them.
I would want Goa and its people to be always vibrant and justly responsive to the times in every sphere of life.
Please tell us a secret or some secrets about yourself? 
It is something that I have not been able to unearth myself – that is about my time management. If I list all that I did in the day, I wonder how that was at all possible. If I don't list, I am left wondering what exactly I did the whole day long.
To read about our previous Trailblazers, click below.
Maria Isabel de Santa Rita Vas
Photographs Copyright Eugen Hanley