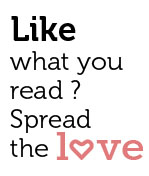 Share
For All Those Ready To Shake It Up And Get The Moves
'Dance O Philia' is a dance performing company based in Goa, mind  a joint venture set up by Darryl D'Souza, Eby John and Glavan D'Mello. I caught up with them to learn a little more about them and their plans for this new dance academy.
Rahul Rivonkar: Tell us something about Dance O Philia?
DP: We aspire to take international dance training to the next level progressively, through the philosophy of Kaizan which is a Japanese business philosophy, meaning continuous improvement. This would be a journey of shaping lives through dance and progressing towards excellence by inculcating good values.
RR: What is your group's vision?
DP: We have come together from various parts of the country to raise dance education and performing arts in India to be on par with international standards in the coming years, by teaching authentic dance styles.
RR: What dance programs you offer?
DP: Dance for all Outreach Program – Here we wish to let the masses enjoy dancing! But our experience in Goa tells us that people are reluctant to take dance classes despite their interest in it. This is because of travel inconveniences, unaffordable fees and unsuitable timings. We provide a solution with this program, where we reach out to the masses through professional classes in schools, colleges and corporate organisations.
RR: How is this program beneficial?
DP: We come to you with affordable fees so that you can get away from your busy schedule through music, fun and exercise
RR: Anything for the community?
DP: We have evening classes in Mapusa, Panjim, Calangute, Margao, Vasco where we teach international styles of dance. Kids, teenagers and adults who want to perfect the art of dance are welcomed here.
RR: What are your future plans?
DP: We plan to have an intensive dance course for people who want to get professionally trained in various styles by getting international artists to Goa. We organise and choreograph corporate shows and events at a pan- India level. We are looking forward to expand the company and we aim to create a group of dancers who are professionally trained to be compared to any international dancers.
RR: Any shows coming up soon?
DP: Yes, we're coming up with a stage show that will showcase the talents of our students. The show would also feature performances by the trainers of the academy.
RR: Do you have any advice for aspiring dance students?
DP: When people look for dance workshops, they first prefer low budget trainers and have big expectations. People looking for dance classes should check on the trainer's background and qualifications. A good dance teacher will make sure your techniques are perfected over time. Timings and rates are not the only factors, we believe in a continuous education program. We never force everything on a student. Please enquire everything about the dance workshop before you select one.
Trainer profiles:
Mr. Glavan D'Mello has worked with choreographers like Ganesh Hegde, Remo D'souza, Vaibhavi Merchant and Ashley Lobo. He has trained in Mumbai under many international choreographers and worked with actors like Ranbir Kapoor,
Nagris Fakri, Shah Rukh Khan and Anushka Sharma.
Eby John has trained under international trainers in Delhi and has worked with Ashley Lobo. He has been teaching dance for 5 years, and has choreographed colleges and schools in Delhi. Eby is also into philanthropic activities like giving free workshops for underprivileged children.
Darryl D'Souza has participated on many reality shows. He was a semi finalist for 'Entertainment ke Liye Kuch Bhi Karega' in 2011. Darryl is a licensed Zumba Instructor. He won the 'Open Bachata championship'12 which happens in Pune, and was second runnerup in the Asia Salsa Championship'2015, Bangalore. He was on the flash mob team for the launch of Goa Streets.