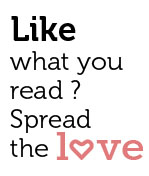 Share
CSA organized capacity building workshop for care takers of children's home at Caritas Holiday home,Panaji
CSA (Catalysts for Social Action), a non-profit organization dedicated to the cause of child welfare and adoption for children living in child-care institutions, organized a capacity building workshop for caregivers of children's homes. The workshop was conducted in the conference hall, Caritas holiday home, near Taj Vivanta, St.Inez, Panaji, Goa.
In order to provide this care, it is important that each of these homes have well-trained staff and caregivers. Safety and care for children in the children's home is the result of collective action and constant efforts put together by the staff.
Commenting on the same, Mr. Sidney Rocha, Director, CSA said, "We are glad to have capacity development workshops for caregivers who diligently work for underprivileged children in child care institutions in Goa with an intention to help them in dealing with day-to-day challenges. Since we have been associated with child-care institutions very closely, we understand that we need to give the best possible care for children not only in terms of infrastructure facilities but also support them through emotional factors like compassion, love, affection and empathy."
Sethu's Dr. Nandita De Souza, a developmental and behavioral pediatrician who has been working exclusively in the field of Child and family mental health for past 18 years, conducted this workshop. During the event, 33 caregivers from North Goa were present from different Government and Non Government Children's Homes.
To know more about CSA please visit us: