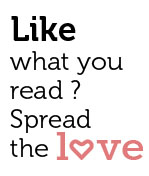 Share
HOT STREETS
Dear Acaricia May
I have heard a lot about the famous G-Spot that is supposed to give a lot of pleasure to a woman. I have been searching for it in my partner for many years now, but have not found it. Is it a real thing or just some kind of myth? If it's real, how can I find it?
 Clifton, Panjim
Dear Clifton,
The Grafenberg Spot (named after German gynecologist Ernst Gräfenberg) is located one to three inches up the front vaginal wall. It is an erogenous area which when stimulated can lead to great arousal, intense orgasms and female ejaculation (or as some people call it, 'gushing' or 'squirting'). To locate it, face your partner, place two fingers into the vaginal opening, upward along the front vaginal wall (on the same side as her bellybutton, dumbo!), until you feel a spongy, rough textured area the size of a 50-paise coin . This is the G-Spot. Direct stimulation using a gentle pressing movement will lead to arousal and swelling of this zone, as it is composed of erectile tissue.
But don't spend too much time directly tinkering under the hood, especially if you have not been learning how to drive properly. The basis of any good sexual relationship is a healthy loving relationship. Talk to her, be kind and loving, listen to her, and at the end of a hard day give her a long, vigorous massage. That relaxing massage can then travel to Grafenberg Country and its delights!
Love
Acaricia May
Dear Acaricia May
 I feel my husband nags me all the time. Every time I say something, he cuts me down and says something hurtful.  So imagine my surprise when last night, after a big quarrel, he said – "Every time I say something, you insult me and shut me up. You are a big nag!" How can both of us be feeling the same way? Who is right and who is wrong?
 Sushmita (name changed), Margao
Dear Sushmita
Both of you are right and wrong. You are right in the sense that both of you are feeling the same way, because you are behaving in the same way. Try this out, for one week, you keep quiet and listen to your mate. Let him express himself freely without you interrupting. Next week, he shuts up and listens to you. It will be tough to be quiet, but try counting up to 10 when you feel that urge to butt in with a barb. The more you listen to a fellow human being, the more you are loved and respected. If you have something critical to say, try the 'Sandwich'. Give him a compliment, then the criticism, and close with a kind line again. There are better chances that he will accept your view this way.
Love
Acaricia May
Dear Acaricia May
 I love my wife very much, but there are some things about her that irritate me. I get turned on by lingerie, specially the lacy, satiny stuff. Is there anything wrong in that? But my dear wife always wears these lousy frumpy night dresses that are shapeless and come in gaudy and dull colours. I tried secretly disposing of the really boring nighties, but there are some favourites that she will not let go off. How do I convince her to switch over to the lacy frills? It would do us a world of good!
Sushant (name changed), Mapusa
Dear Sushant
You mean it would do you a world of good, eh! Well, I guess she would surely enjoy wearing some lovely lingerie. So all you have to do is gift her the stuff. Unless she suffers from major Convent guilt, she will be happy to try them out. Don't give her a thong straight away, you will scare her off. No wife wants to feel like some tart! Start with some frilly teddies, or full length satin night gowns.Don't be a miser, spend on some really good night wear, and she will be thrilled. And, Casanova, what are you bringing to the table, er, bed? A stained old pair of shorts? A seedy old lungi? Ever think of some nice V trunks? Make sure you are well groomed too, before frowning at your better half. And if she loves an old cotton dress, respect her for it. It may have sentimental value for her, a memory of perhaps the first time you both made love. Oh, you don't remember what she wore, right? Value her memories and add some new fragrant soft nothings to her wardrobe. That will do both of you a heaven of good.
Love
Acaricia May
.
.
.