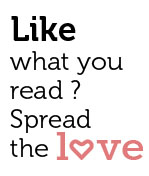 Share
A designer who's most happy biking through the villages of Goa
Bryan Soares's philosophy is to 'Live and treasure every moment'. An architect by profession, his passion to create something that people can use functionally has earned him high respect. In his 27 years of professional practice, vialis 40mg Bryan has designed all kinds of structures from residential houses to hotels and commercial spaces too.
"I have lost count of the buildings that I have designed," says Bryan. "Our clients vary from the common man who needs a basic home to a corporate needing a commercial or institute building."
49-year old Bryan and his wife Orty, also an architect, live in Donapaula, with their architectural studio in Panjim. He considers the Old Medical College (now used by the Entertainment Society of Goa) and the Fontainhas houses as the finest heritage buildings. The Kala Academy and Cidade de Goa hotel, both designed by the award winning architect Charles Correa, are his favourite modern structures.
An architectural design practice can get quite stressful. But Bryan has a healthy secret. Besides his 6.30 to 8 am exercise routine every morning, Bryan is into cycling big time. He has been a passionate biker for the last four years.
Presently the president of Cycling Goa, a bicycling club, he says, "There are 50 registered members of the club, but this cycling community has over 100 enthusiastic members from different professions, such as doctors, engineers, lawyers, businessmen, etc."
"Cycling is an opportunity to improve your health as it involves cardio," he says. "It is also a lovely leisure activity when you visit different places in Goa. With many members in the cycling community, this paddling activity has also become an excellent opportunity to meet fellow cyclists and exchange views on cycling and various other subjects."
Bryan believes that cycling should be promoted as a sport at the grassroots levels—in schools and colleges. "The younger generation should take it up as a professional and competitive sport," he insists. "At the moment, cycling is popular only among adults."
With the aim of promoting cycling, his group has organised a state-level Cycle Race and recently concluded the Goa International Mountain Biking Challenge.
"We also have several awareness rides which involve younger cyclists from schools and colleges. Unfortunately, the pressure on academics is so high that sports and outdoor activities are taking a back seat," opines Bryan sadly.
He owns a Cannondale Hybrid bike and a KHS mountain bike. "Choosing a cycle depends on the type of activity you wish to go in for," he explains. "For pure racing one would have to look at a road bike. A Hybrid is for leisure and fun riding while MTBs are for purely off-road activities."
"Goa is a very cycling-friendly place in terms of training and challenges," he adds. "This is due to the various gradients of slopes, flat areas and the beautiful landscape as one leaves the city, not more than five kilometres away. However, the cities need to do a lot to become cycle-friendly places. Also, clear policies are needed to protect cyclists on the road. Still, any route through the villages of Goa with less traffic is cycle friendly."
Bryan who had started off with a couple of buddies, trying to discover local breakfast inns in the village, never realised that he would eventually get so much into cycling.
"I have cycled 200 kilometres on the trot in a single day," he smiles. "I have also cycled 500 plus kilometres over a period of nine days each in Manali and in Spain. But it's not how much one can cycle that's important. It's about enjoying the whole experience."
Bryan Soares, the cycling architect has a parting shot for us: "There is a lot to the outdoors. One cannot experience real sport on video games."