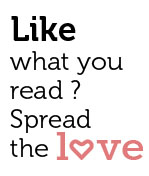 Share
.
.
Driving Literacy with a Red Van 
A red van laden with books rolls into the village amidst clouds of dust. A curly haired lady steps out and greets the curious kids standing around. "Good evening! How are you?" she calls out. "I am fine," replies a lad. Out come the books, and more children pour out from the shanties, crowding around to look at the pictures and words that will eventually reshape their world for good.  
Bookworm's MOP (Mobile Outreach Program) was born out of the realization that a large number of children in our community do not have access to good reading material or creative opportunities that enhance learning. Through our work at the Bookworm library and the School Book Treasury Program (SBT) we realized that it was imperative to identify places in Goa with children with the least exposure to books, learning and creativity. Despite years of schooling, thousands of children struggle with reading, writing and independent creative thought. Bookworm centers all of its literacy goals around the all-powerful medium of story books with our bright red van as ambassador.
MOP takes books, stories, art and craft activities to under privileged children in seven different locations – Chimbel, Merces, Taleigao, Tonca, Cacra, The National Association for the Blind – St. Cruz and Chicalim. The program has sessions at these locations once or twice a week depending on needs and human resources. The sessions are thoughtfully constructed, involve careful book selection and lesson planning and are steeped in what Bookworm does best : 'literature―literacy intersection'.
Sessions typically include greetings, warm up songs, book returning and free browsing of books. Discussions lead up to the theme of the story and the reading aloud of a story for the week from a blown-up copy of the book. After the reading, we have discussions to reinforce the learnings from the story.  We also conduct art or craft activity based on the story read aloud. And of course, we offer book lending where every child enrolled in the program is allowed to take a book home for a week.
MOP is completely free of charge for the children. For most of the MOP children prior to the program, their only exposure to print was the piece of newspaper that their peanuts or other food items came wrapped in, text books that are incomprehensible and religious/calendar material. MOP changes that. MOP children now have access to some of the finest books available for children from leading publishers within and outside the country. Books are rotated and exchanged from the larger Bookworm pool on a regular basis by the volunteers. Our findings show us that many children are struggle readers or not able to read at all, and in significant ways the MOP sessions are also meaningful literacy sessions.
The program has been running over the last 2 years. We started with a six month pilot program with 3 different sites. The pilot program was an intense learning experience and the program evolved from there.
How do we gauge the success of our outreach program? From a practice point of view, we assess our children on the program for literacy skills and we have evolved our own library checklist that assesses both the intervention we do (in terms of read aloud time, types of books, care and selection of books and children response to books.) Softer indicators are the fact that the sessions are always well attended and the children have a big sense of identity with the program. Book lending, book talk and participation in book related activities is high.
.
One of our significant activities with the children of Chimbel, was a mini jumble sale. For this, the MOP children managed and sold jumble that Bookworm collected for its annual sale in Panjim. Thus they understood that some of the funds for our program come this way, they learnt what it is to manage and execute a plan, and also connected with the community. The sense of identity with this work is quite significant.
We are in constant need of dedicated and committed volunteers who will assist at the MOP sites. Another crunch we face is, funding. Bookworm supports resources in the form of books. However, the need for volunteers, stationery and other material means we require a more stable source of funding.
We have not approached the government for assistance. We are beneficiaries of small private donations but are now in need of serious funding as our programs grow and diversify. We appreciate help from individuals and organisations in terms of resources, volunteering and financial support to expand the reach and intensity of the program. While Bookworm has a team, the program requires volunteers for these programs. Being on the sites is a 'hands on' experience, therefore, the more hands, the better!
We view any mistake we may make as a learning experience. MOP is a program that requires deep engagement to keep it organic, to understand where the children are and how they respond to the intervention and then to constantly adapt to the requirements by re-designing and planning.
We are not charitable in the sense that we give no food or freebies. Yet we show up every time on time. Speculations are that we might have religious leanings and when those too are proved wrong, curious questions are still posed…Why do we do this? Who are we ? How do we do this? But in the end, the fact that we have significant numbers of children who keep coming back to the program after nearly 2 years, who are reading, borrowing books, writing, talking and thinking is very significant.
Bookworm can be contacted at c/17, 266, Santissmo Vaddo, Near St Michal's Church, Taleigao, Goa
Phone: 9823222665 / 0832 2451233
Email : mail@bookwormgoa.in