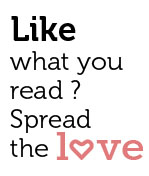 Share
Invincible Vodka Unveils Whisky exclusively for Consumers:
Master's Imperial Premium
The widely popular Indian-made brand Invincible Vodka today announced a pioneering new super- Whisky – Master's Imperial Premium – available exclusively for consumers.
Mr. Basab Paul, doctor MD of Invincible Vodka said: Master's Imperial Premium Whisky is blended with imported scotch malts. The alcoholic strength of this whisky is 42.8%v/v.Aunique handle type bottle is great attraction for the masses. Our master blenders have created a very unique blend with the smoky aroma. It competes with brands like Blenders Pride, Signature, and Antiquity.
Master's Imperial Premium whisky made up from premium grain and blended with Scotch whisky. Smooth and lingering on the palette, vanilla nuances. An attractive reusable bottle with swing cap makes the brand stand head over shoulder amongst competition. Family shaped bottle carries prestige of brand across packs. Pilfer- proof and adulteration resistant caps and sleeves.An ideal brand for the elite and the masses. Recommended retail price Rs.385/- for 750ml.
Mr. Basab Paul
About Invincible Vodka: Inevitably Invincible Vodka, has bagged a Gold SIP Award for the Invincible Bottle Design and Silver SIP Award for its taste; which is a great accomplishment for the brand and the company which always aims to unveil products without compromising on quality. Such laurels pitchfork the company into an unenviable position in the market and distinguish and empower the brand as a preferred spirit among consumers.
Sao Joao Grind 2014
Your wish to dance and get wet in the rain will now be a reality on 23rd June 2014 as we present 'The San Joao Grind 2014', celebrate by all ages captivating the spirit of
merriment, color and tradition of any other Goan Feast.
Here at Resort Rio, Goa the event boasts a lineup of the most exciting DJ's such as Ryan Nogar, Rinton, Jay, Brandon, Ryan Britto and Lester Isaac who will blast out all the latest mix as you get wet and freaky on the dance floor or in the pool.
Jumping and splashing around you will find yourself absorbed by that ultimate fun house vibe which adds to the magic of clubbing abroad.
From grown lads wearing arms bands, sexy girls in bikinis and colorful outfits akin to the Carnival in few ways, this is definitely a must. Blessed with breath taking natural surroundings only adds to the fun, frolic and a wet-carnival atmosphere with loads of surprises, spot prizes, booze and entertainment galore. This is surely an unmissable party for San Joao 2014. So to make sure you don't miss out, Buy your tickets today!
DOOR OPENS at 3:00PM
Szechwan Food Festival at The HQ
The perfect weather for some spicy and all things hot is what the Szechwan Food Festival is all about at The HQ, Vasco's 4 star hotel. Ori the signature Pan Asian Cuisine restaurant will be transforming into a spicy gourmet paradise in the weeks to come.
Szechwan cuisine is decidedly devoted to the hot and spicy and is reputed to be the spicier variety of various Chinese cooking styles compared to the Hunan or Cantonese with pepper and chilly figuring prominently on the menu.
What makes Szechuan cuisine so special? "Hot, humid climates found in the Szechuan province in China calls for food that is both hot and highly spiced. The combination also works great in India with similar climate united with the keen devotion to chili and spicy food in India", says Corporate Chef Raj.
A sneak peek into the menu reveals styles that feature is decidedly devoted to the 'hot' stuff. The Vegetable Clear Soup
with Hot Chili Oil or the Hot Chili Prawn Soup are certain to set the meal off with a 'bang'. Vegetarian and non-vegetarian appetizers like Vegetable Golden Bags or Chilli Garlic Dumplings and Garlic Pepper Prawns are certain to induce curiosity and tempt you to try leave some room for the rest of what's on offer.
The main course is the one that will have you reaching for your chopsticks or fork. Crispy Tofu, Four Vegetable Treasure or Stir Fried Vegetables with Cashew all prepared in tangy and pungent combinations of sauces set the table on fire. The Sautéed Crab in Spicy Szechwan Sauce or the Tamarind Chili Fish are bowls full of spicy delight and an assured mouthing watering experience.
Accompaniments like Cashew and Chili Fried Rice or Pan Fried Szechwan Noodles pair well with any choice. The menu variety has something for everyone and do let your host know the level of spice you would like to try. The Chef's would be pleased to help you try the 'let's go all hot'option for your meal.
To round off the perfect meal and to help cool off a bit; delightful Coconut Dumplings with Spiced Honey or Sticky Date Pudding with Ice Cream is certain to leave your taste buds tingling with the delightful combinations the team has prepared.
"At Ori our specialty food festivals are very popular and food like Szechwan food is the biggest hit with our customers", says F&B Manager Francis Olmick D' Souza. The carefully