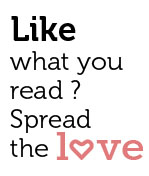 Share
Mojo by Priya Alphonso
Guess what? It's a riot!
This might seem a little juvenile at first glance, perhaps a little nerdy. Something you might expect from Sheldon on The Big Bang Theory, case from someone who perhaps never gave up a childhood fetish for Football Cards or comic books. Nevermind all that, dear reader. This is a story about a special kind of trading card, featuring works of art. And guess what? You don't have to be a kid or a nerd to love it! Turns out there's a bunch of people in Goa whose soup is most definitely stirred by these rectangular printed gems.
I'm happy to tell the world about this riotously fun initiative, reviving the age-old trading card tradition with a new, artistic twist, by an artistic community in Panjim called The Creative Pool.  I'm part of the group, and we have a simple core theme: 'Everyone is an Artist'. The cards are roughly the size of your visiting cards – 2.5 x 3.5 inches – and are limited only by the degree of one's creativity.  People from various fields and disciplines of the arts, such as illustrators, designers, photographers, painters, and aspiring students, all come to the forum to get a piece of their fellow artists' works – all free of charge. To get an idea of their projects, check out their Facebook page at www.facebook.com/thecreativepooldiverightin.
Poseidon by Aadhi Vishal
Aspiring artists meet the established ones and have a chance to trade work. Everything's merit- based. From collages to photographs, oil paintings to digital prints it's a smaller version of an 'art mela'.
The Creative Pool was started by a handful of determined artists who believed that art was for everyone and that everyone had art inside them. Apurva Kulkarni got it off the ground with help from Vatsala Kamat, Vasant and Omkar Naik. The member artists have been meeting at the Goa Chamber of Commerce and Industry at Azad Maidan to discuss topics related to the arts and new methods, means and techniques.
The warmth and generosity of Pallavi Arondekar who is the Deputy Director of the GCCI and Bija, an art initiative formed by Nayna Bandekar and Apurva Kulkarni, have together helped to start the ATC.
The first session had a turnout of around 35 artists ready to trade. The second had 55. Many local and foreign artists have taken part in this initiative and trade their cards across table counters hoping to get in return something they like and want.
I have collected works of Apurva Kulkarni, Aadhi Vishal, Sandesh Naik, Tushar Rao, Conrad Pinto, Priya Alphonso and others. The more cards you make the more you have to trade. If you don't wish to trade, you could still witness the session as it is open to all. The rules are simple. Barter a card for a card or two depending on how badly you want it. No compulsions. At the end of the meeting (lasting half an hour) participants go home with a few treasured card creations.  What's more, one meets and greets over coffee and snacks likeminded people.

Unsegregated by Conrad Pinto
Some say we artists are killing art itself by 'trading' it for free. I say, we trade an artist's time and effort, something unique and beautiful. I was at an art gathering in Mumbai recently and I met this collector who had bought (at a steep price) two paintings of an artist present there.  I asked him why he'd done that. He smiled and said, 'Someday his work is going to be thrice the amount I've paid today.' It was heartening indeed to see this positive response. He went on: he had met the late M.F. Hussain in the 70's when the latter was a mere billboard painter who had no idea of what life had in store for him. This collector had commissioned 5 paintings from Hussain. Hussain painted those during his free time, 5 paintings for Rs.1500/-.
I'm looking forward to ATC's next meeting on October 25th at Surendrababu Timblo Hall at 5:30pm. Come. Who knows, perhaps you might find your Hussain there?
Collage Chai by Vaishnavi Shankwalkar