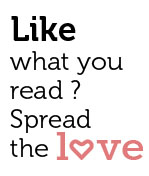 Share
Restaurateur-cum-food writer and critic karen Anand
GRAND HYATT GOA TO DEBUT THE FARMERS' MARKET BY KAREN ANAND
`The Farmers' Market is a pioneering initiative by restaurateur-cum-food writer and critic Karen Anand and will be held exclusively at Grand Hyatt Goa on the 14th of December 2014 from 11am through 7pm.
The Farmers' Market has already completed 18 successful events across the country with participation from more than 80 local restaurants, dozens of avid home bakers, farm produce, gourmet goodies, organic lifestyle, amateur chefs, wineries and a whopping 100,000+ visitors.  n a bid to add to the mood and festivities of December in Goa, Grand Hyatt Goa and Restaurateur-cum-Food Writer & Critic Karen Anand introduce the Farmers' Market to the state for the first time.
In the age of home gourmet, culinary adventures and a return to natural foods, the Farmers' Market will aim to be source of exceptional Indian produce for patrons who would attend the event. At the market – patrons would have the opportunity to explore new restaurants and old favourites in a 'pop up' experience while also looking forward to their favourite wineries. Grand Hyatt Goa, will also be showcasing some of their famed specialty cuisines including Indian, Arabic, Asian, Italian, Grills and Desserts.
The Farmers' Market will aim to attract everyone from chefs, restaurateurs, passionate amateur cooks and people who just happen to love eating and drinking and those looking out for a splendid time with families and friends.
Commenting on the partnership, Karen Anand exclaims – "It's not just the sheer quality of the food on offer that makes our Farmers Markets special – it is also about the people and the place. We looked high and low to find a partner in Goa who lends itself to our concept…and we found it at the Grand Hyatt Goa with its stunning property and verdant lawns overlooking the water – clearly the perfect venue. We hope to create a market which becomes a repository of culinary knowledge and understanding. It's a place to explore, to ask questions, to discover new flavours, to savour a unique atmosphere and to have fun!"
Commenting on the occasion, Jaco Le Roux, GM, Grand Hyatt Goa, says, "Goa is one of India's premier destination for food and travel. At Grand Hyatt Goa, we believe in curating events that will not only be of relevance to the locals, but also, ones that have national and subsequently international appeal. This event will mark the beginning of the numerous Farmers' Markets that Grand Hyatt Goa will bring, every Sunday for this season; and we will close this season with another such grand Farmers' Market by Karen Anand later in 2015. Since the hotel's opening in 2011, Grand Hyatt Goa has been a trend setter in different aspects, be it being the largest MICE destination, versatile recreation options, or its gastronomic offerings; the Farmers' Market only adds to the list.
"We had started to prepare for this big event approximately four months ago, we wanted to create this unique culinary experience for Goa and it's every guest as another reason to enjoy Goa to its peak" stated Tufan Kobanbay, Executive Assistant Manager, Grand Hyatt Goa.
Entry Free! For more details contact Grand Hyatt Goa's Resort Centre by dialing+91 0832 3011510.
The Farmers' Market will commence at 11 am and will continue the fun and frolic till 7pm when it will wind up.
Watch out for the Farmers Markets by Karen Anand in your city:
Gurgaon: 21st December at The Westin Gurgaon
North Mumbai: 11th January at the Westin Garden City Goregaon
Bangalore: 18th January at The Royal Orchid, Airport Road
South Mumbai: To Confirm
Follow PFM on Facebook: www.facebook.com/PuneFarmersMarket
Website: www.punefarmersmarket.com
Twitter: @PFM_India
For media enquires for Farmers market please contact afra@karenanand.net
Goa Tanishq Boutique wins the 'Grow to Glory contest in the Southern Region
It's even more exciting since they got the good news close to their first anniversary
It is hardly a surprise that Goa Tanishq Boutique is the final winner of the 'Grow to Glory" contest held in the southern region from June to September 2014. The awards were given out in the recent mid-year cascades held in Chennai, Bangalore and Hyderabad. This was a pure growth based contest subject to target achievement and this program has played an important part in the region's achievements of its half yearly targets.
As a newly opened Jewellery Franchisee in a very competitive market of Goa and in spite of all the hurdles, Goa Tanishq boutique has made it through and achieved this trophy with sheer customer's love and the team's effort to achieve their goal.
Franchisee owners, Mr Naval Moondra & Sonali extend warm regards to all Goa Streets readers and wish you A Happy Feast and a Prosperous New Year.
Viva Goa, Viva Goenkars !
As from Goa Streets, HAPPY ANNIVERSARY GOA TANISHQ BOUTIQUE!
Hard Rock International Announces First Hotel Property in India, Hard Rock Hotel Goa
N16 Goa Resort to be transformed into Hard Rock Hotel
Hard Rock International – owner of one of the world's most iconic and recognized brands –announces Hard Rock Hotel Goa, the first of its kind in India. Projected to open in March 2015, the brand will transform the current North 16 GOA Resort owned by Convention Hotels India (CHI)into the Hard Rock Hotel Goa.
Catering to the evolving and distinctive needs of today's cosmopolitan traveler, the 135-room property will offer world-class entertainment, stylish design, unparalleled service and Hard Rock's differentiator – music. The property's location, in the heart of Calangute, is in close proximity to the area's famed beach that attracts an influx of international and domestic travelers year-round. Boasting a central location, just 22 miles from Goa International Airport, the property is easily accessible for travelers visiting the region.
Hard Rock Hotel Goa will entice locals and worldly travelers with unparalleled live music performances and unique amenities, such as The Sound of Your Stay®, the brand's all-encompassing music amenity program. The exclusive program is free for guests of the hotel, allowing for in-room guitar jam sessions and playlist download upon check-in.The boutique property will feature traditional offerings, including a premium three-meal restaurant, room service, open-air pool and outdoor courtyard area, complemented by a poolside bar and grill. Additionally, the property will offerbrand-wide amenities, such as a Body Rock® workout facility and a Rock Shop®, featuring Hard Rock's iconic merchandise and meeting and event space.
"The Hard Rock Hotel Goa will be located in a destination rich inculture and entertainment, and sharing the same vibrant, free spirit of the Hard Rock brand," said Hamish Dodds, chief executive officer of Hard Rock International.
"Our vision to bring an energetic brand like Hard Rock Hotel to India's experiential travelers will soon be a reality with the launch of Hard Rock Hotel Goa," said PrataapWadhwa, Director Convention Hotels India; owners of the Hard Rock Hotel Goa. "Tourism is core to India's growth and our association with Hard Rock will enable us to reach a new market of travelers."
Hard Rock Hotel Goa will be managed by Spectra Hotels & Resorts, a joint venture between Convention Hotels India and Spectra Hospitality Services. Convention Hotels India and Spectra Hospitality Services are also currently exploring other in-country hotel opportunities in partnership with Hard Rock International.
For more information or to book a stay at any of the Hard Rock Hotels, please visit www.hardrockhotels.com.
Goa's Next Gen Designers At Bebel Boutique
If you land in Goa and suddenly feel the need to up-chic your wardrobe for your beach holiday, make a bee-line to the ever-stylish Bebel boutique in Calangute, near the quaint chapel-in-the-middle-of-the-road, and pick up a signature piece to glam up your resort style.
Most of Bebel's clothing and accessories are exclusive, created by leading designers, unique to Goa. Choose from an eclectic mix of silk drapes by Goa's own up and coming star designer Stephany D'Souza, boho-chic outfits from Scandinavian expats Hot Pink Cool Blue or cute shaded dresses from Panjim's Syne label.
Stephany D'Souza was selected in the gen-next category of Lakme Fashion Week in 2013, and is designing an exclusive collection of resort wear for Bebel, besides having the largest collection of her brand housed at the store, exclusively in Goa.
Hot Pink Cool Blue, is a brand new label out of Goa but the people behind it, have been designing and showing collections for over 10 years. Lena Falk has been designing and producing Pink India out of Bangalore earlier and her partner Fredrik Moethe has been running large stores in Norway.
Syne Coutinho, who also has a store in the Latin Quarter area of Panjim, offers a really personal and refreshing take on Goan fashion by mixing tradition and out-of-the-box features in her eclectic yet affordable collection.
You can also browse through over a dozen other clothing and accessories designers handpicked by owner Isabel Hernandez Lelli, (Bebel to her friends), a Spanish-Italian expat who has made Goa her home for the past several years. Isabel is especially excited about the exclusive couture collection by the iconic Bombay designer James Ferreira being displayed at her store. She is also partial to Australian resort wear designers Easton Pearson and global nomad Pia Pauro's hand-embroidered tunics, skirts and gowns with eccentric prints.