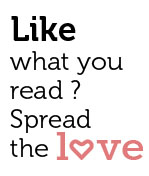 Share
How The Morality Police Threaten The Soul Of Goa
There was shock and horror in Goa on 30th August, physician when 78-year-old literary scholar M. M. Kalburgi was shot dead by unknown assailants outside his home in Dharwad, just across the state border with Karnataka. It was the latest warning sign that a vice of intolerance is steadily encircling the lingering, but threatened plurality of Goa's cultural space.
This one hit very close to home. The university town of Dharwad has played host to generations of Goan students and their families, a launching pad for countless success stories. Maria Aurora Couto spoke for many others when she wrote about the Kalburgi murder, "the shot that rang out from Dharwar…is a horror, a nightmarish awakening. For it rang out in spaces which we, those of us who grew up there, treasured as a haven of peace, of security and friendship."
Dharwad (formerly spelled Dharwar) was a preferred destination for Goans who sought English language educational qualifications, all through the first part of the 20th century. Former Chief Minister Shashikala Kakodkar, and former Union Minister Eduardo Faleiro are just two of a legion of Goans who studied there. The first two Indian principals of then-famous Karnatak College were also Goans, Francisco Correia-Afonso, and Armando Menezes. All those fond memories and connections came crashing down with the news of Kalburgi's assassination.
But there have been other incidents, a steady silencing of dissent and dialogue. In Pune, another formerly idyllic town famous for its universities (and strong Goa connection), the anti-superstition activist, author, and Padma Shri award winner, Dr. Narendra Dabholkar was killed while he was on his morning walk in 2013. And earlier this year, another writer, Communist politician Govind Pansare was similarly murdered in Kolhapur. Investigators believe there are links between the three attacks.
M.M. Kalburg
Meanwhile, further south, unrepentantly violent vigilante groups have established a parallel 'moral police state' in formerly tolerant, diverse Mangalore and surrounding districts. Here there is a constant state of foment about mixed groups of men and women, and Hindus and Muslims. A few days ago, a Muslim man was stripped in Mangalore's main marketplace, tied to a pole, and beaten (with passers-by videotaping the scene on their phones). His crime was speaking to his (Hindu, female) co-worker.
The main instigator of Mangalore's vitiated atmosphere is the Sri Ram Sena, a group that has repeatedly declared intentions to start activities in Goa. In 2009, its 'activists' became notorious for viciously attacking young women peacefully sitting in a pub, claiming that 'traditional Indian values' were being violated. Two women had to be hospitalized. Later, the group was alleged to have raised Pakistan's national flag in Bijapur in order to create communal tension, and was exposed by Tehelka magazine for demanding money to organize attacks on innocent people.
Narendra Dabholkar
The leader of the Sena, Pramod Muthalik has complained bitterly about the ban against his entry into Goa, which was sustained last week by the Supreme Court. The judges said, "what are you doing in Mangalore? Are you doing moral policing? Beating up girls in Mangalore? The high court is justified in stopping you. Let him not enter Goa for the time being – for six months."
But the rot has already entered Goa. The current BJP-led government's Public Works Department minister Sudin Dhavalikar stunned the state when he declared 'for their own protection on public beaches, women should not wear bikinis' and 'pub culture is not Indian culture and we don't want Western culture'. He backed Muthalik, and saw no problem with his entry to the state. Could the next six months be the last six months of the Goa we know and recognize?
Govind Pansare