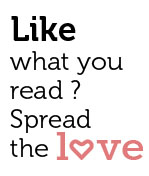 Share
The festival of lights in the sunny state
In one of those strange quirks of fate, Goa celebrates Diwali one day before many other parts of the country. So while Goa will celebrate the feast on Saturday, vcialis 40mg the rest of the country celebrates it the next day, on November 3. Which means those who come to Goa for their Diwali celebrations get to celebrate two Diwalis on two consecutive days and nights.
The festival of lights also marks the start of the peak season in Goa as droves of holiday-makers pour into the sunny state to blow up their hard-earned Diwali bonuses. That, in turn, is 'Diwali' time for the tourism stake-holders as they rake in the moolah. This year, with Diwali popping up at around the same time as Halloween, many nightspots are also having Halloween-themed nights on Friday night when after partying revelers can segue into the Narkasur burning celebrations and parties in the early morning hours of Saturday. And with Goa's double Diwali this year coinciding with the weekend, it's going to be one long party.
And guess where the action is going to be the hottest? In the casinos, of course. Nobody really knows when the tradition of gambling on Diwali nights started, but playing a game of 'teen-patti' (flash) all night long is a must with many. With casinos being hot attractions, the four off-shore casinos in Goa are expected to do upwards of Rs 500-cr business on the festive weekend, according to observers. The casinos will also glitter with hundreds of lights, because, after all, Diwali or its original form 'Deepawali' – means a row of lights.

A happy shopkeeper selling Diwali gifts
Resident Goans celebrate it one day before the main day, on 'Narakasura Chaturdashi'. The action will start on Friday this year when late at night the effigies of the demon 'Narkasur' will be erected on various street corners and then burnt in the early hours of Saturday to signify the victory of good over evil. As per tradition, Diwali marks Lord Vishnu's victory over the demon Narkasur, also known as Ravan, who was slain by Lord Rama, an avatar of Lord Vishnu.
Later in the evening Goans will light their 'Akash Kandils', the traditional Diwali lamps and place 'diyas', the small earthen oil lamps, in their windows and balconies to welcome Laxmi, the goddess of wealth and prosperity, into their homes. The main celebrations will take place on Sunday, with people wearing new clothes and exchanging gifts and sweets.
People gamble on Diwali day to try their luck. Winning is a huge blessing, and if you're lucky enough to win, it shows you're in the good books of the goddess of wealth and prosperity!
Delhi-based businessman Ghanshyam Sharda packed his bags and came to Goa for Diwali last year,  and  unlike many tourists who flock to Goa to soak in the atmosphere and cheap beer, the 53-year-old marble trader from Delhi spent most of his time in Goa's largest casino, Casino Royale (now the Deltin Royale). Four years ago, Sharda had made a trip to Kathmandu where he wagered 'chhota mota' (petty) bets.
In Goa, Sharda was more adventurous. After three days of playing American Roulette, Sharda won a jackpot and pocketed Rs 26 lakh. With the gods having smiled on him last year, he's going to be trying his luck this year, too.
Narkasur, the demon
Many Mumbaites, especially from the Sindhi community, love to come to Goa for famous Diwali night gambling parties, where entry is strictly by invitation. A leading Mumbai-based banker who we'll call Sameer (he told us not to use his real name because of this association with partying as opposed to serious banking!) is gearing up for his annual Diwali-eve 'teen patti party' at his Goa pad. "Even though nobody talks business, it's a great networking opportunity," says Sameer. "Typically, we have three-five tables. The minimum buy-in is Rs 2-3 lakh. It's strictly by-invitation only, with single malt and vegetarian food," he says. This is the Diwali many of us never hear about!
Apart from the traditional Diwali celebrations, there's also a lot of showing off of wealth and possessions, and plenty of gift giving. Many corporates and others give a Diwali 'bonus' to their employees, usually comprising of two month's salary, which enables them to enjoy a hearty Diwali.
Giving of traditional sweets, too, is an integral part of the festivities, and in Goa this usually means eating sweets made of 'fows' or puffed rice, besides other sweets like laddus, chaklis, sakkaparas and badam halwa, many of which are home-made (though now with people abandoning traditions, many buy sweets from shops).
Explains Porvorim resident Gauri, "Giving a gift during Diwali creates a bond of togetherness and respect between you and the person who you give a gift to or take a gift from. Earlier people used to give more sweets and fruits or agricultural produce because society was more agricultural oriented. Nowadays that has changed and people who live in cities usually give things like chocolates, gift hampers, watches, gift vouchers, etc. So the same tradition continues, but in a modern avatar."
Diwali greetings: a traditional way
A new 'flea market', with a promise to stay open every day, unlike the other weekly flea markets, has also opened up at Baga in time for Diwali. Jewellery shops are also holding special shows and launching new showrooms. With thousands of tourists pouring into Goa to celebrate the Diwali holidays, almost all leading hotels and nightspots have lined up a colourful array of events to dazzle the visitors.
Five-star Alila Diwa Goa, for example, is hosting a Diwali lunch on Sunday at their Vivo restaurant where guests can indulge in a festive buffet with traditional delicacies and desserts, while professional babysitters take care of the kids and a live band provides foot-tapping music. It's bonanza time for nightclubs and party hotspots which are holding Halloween nights that will effortlessly shift gears into the Diwali weekend.
Of course there are those who don't quite like the 'modern' face of Diwali. Says Pramod, a resident of Panjim who is aghast that Diwali has turned into a big shopping-cum-entertainment festival, "It is sad that our festivals have degenerated into merry making and ostentatious displays of wealth. The fundamental principle of Diwali, which is to invoke the blessings of God to battle the evils around us, has been lost. We have replaced it with greed and the quest of acquiring material wealth at any cost."
The fact that many people still observe old traditions like lighting earthen diyas also enables traditional occupations like that of the potter to survive. The communities of potters which still exist in some parts of Goa like Pernem are kept busy at this time of the year, making thousands of tiny 'diyas' which are in demand during Diwali. Before Diwali, they were busy making idols of Ganesh. Says Arun Gawandi, a pottery artist from Pernem, "There is good demand for such diyas during the festival and that helps sustain us. We sell the diyas at wholesale rates to others and they sell them in the markets. One reason why we can still carry on with this profession is that the Goa Handicrafts Rural and Small Scale Industries Development Corporation has been promoting the development of handicrafts in the state." Diwali also benefits the artisans who make the 'Akash Kandils' in various shapes and sizes out of paper and wood, as also the makers of traditional sweets.
Whether you're a gambler or a potter or sweet maker or anyone else who happens to be in Goa at this time of year, chances are you will find something to make you happy this Diwali.