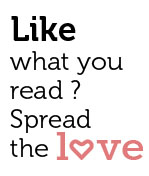 Share
A Sampling From The Past Year
In honour of our 2nd Anniversary on Nov. 8, viagra 60mg we bring you the following selection of some of our best work during the past 12 months. It's been a great ride, and we're very proud of the journalism we've provided. Take a look at some of the stories that have made a splash!
The Forgotten Children of Goa
Where the streets have no soul
by Vivian Maverick Martins 11/04/2014
They want to run, treat they want to hide, they want to tear down the walls in their minds and hearts. They want to seek shelter from the hot summer and the cold winter and the poison rains. They live on nameless streets with no souls, forgotten by the universe. This is the harsh reality of life for the street children of Goa. One can see them almost everywhere in Goa today and the number, according to experts, has increased – even if there's been no official accounting of the exact numbers.
Rahul, a 10-year-old boy, can be seen on the famous food street of Miramar in a torn tee and worn out shorts, with a plastic bag in hand to take home the goodies collected. Shawarma is one of his favorite delicacies on the food street and he hopes that someone buys him one. He describes how the cart owners drive him away as they feel customers will be deterred by this surprise guest asking them to shell out a little extra. "Some people advise me to work in order to feed myself while others are kind enough to feed my friends and me without too many questions," he says. (Work? This boy is 10!). He doesn't go to school, and has no recreational activity and no support.
Goa and the Lure of Europe
Why are Goans lining up for Portuguese passports?
by Vivian Maverick Martins 27/12/2013
Every day in Goa, the government grants at least 200 marriage and other certificates required to obtain a Portuguese passport. Local public offices are inundated with requests for resident certificates. Archival deposits and education zones are frequented by growing numbers in search of old Portuguese documents like the Certidao Narrativa (birth record) and the Passa Viagem (travel document). All this is indicative of the fact that the trickle of Goans chasing the European dream has turned into something more akin to a flood.
"In a search for a better life I decided to make a move to the UK, leaving Goan memories behind," says Clifford Judas Serrao, who now lives in Swindon, in the United Kingdom – an easy transfer once a Portuguese passport is obtained.
Indeed, the number of Goans availing themselves of their right to Portuguese citizenship  – one of the happier outcomes of Portugal's 451-year rule over Goa – has doubled in the past seven years. Today, an estimated 2,000 people per year register their births with the Portuguese consulate in Goa, the first step toward obtaining a passport, according to government and consulate officials.
Goa's Oldest Person
In Conversation with Goa Streets
by Ananda Krishna 21/03/2014
Lourdes Lobo was born on December 08, 1908, the same year that Orville Wright made his first one-hour flight, Mahatma Gandhi was arrested in South Africa for not carrying his 'pass' and Henry Ford launched the first Model T automobile. She's now 105, as far as I can prove the oldest person in Goa. I had the privilege of spending several hours with her in recent weeks – and what I found was a strong, feisty and independent woman who wanted to speak for herself, won't eat fish if she thinks it's too expensive, and took an abiding interest in me and my camera.
In retrospect
Lourdes, a fluent Portuguese speaker, was 52 when Goa was liberated from Portugal's 451-year rule in 1961 (Yes, that's right. She was already a middle aged woman more than a half century ago). But when she looks back, she doesn't see it as a "liberation" at all.
"During the Portuguese time we did not have any problems. We did not have to shut our windows and doors. It's like we are imprisoned now," she says.

Life for Lourdes has not been particularly easy, but if she's anything, she's a fighter. At the ripe young age of 102 – three years ago – she developed gangrene. The doctors wanted to amputate her leg from the waist down but she refused. Instead Lourdes stuck to her guts and healed herself with home remedies.
She is a very religious person
"The Lord has sent me with my legs. I will die with my legs," she said, reflecting a certain iron determination that may well help explain her extraordinary longevity.
It was destiny
The doctor called her the "miracle woman", and yes, there is something miraculous about her life in the north Goan village of Carmorlim, where her two daughters take care of her at the family's ancestral home. Baptism and marriage certificates corroborate Lourdes' birth date and show that yes, she will turn 106 in December.
The Bikini and Pub Wars of Goa
And The Threat of Talibanisation
(Not to worry. It's not happening… Yet)
by Aparna Raut Desai 08/08/2014
Call it a Goan identity crisis. You'd think the issue would have been decided by now – after all these decades of hippies, full-moon raves and beach psychedelia. But crazily, and against all odds, we Goans are still trying to decide whether we want to be Ibiza or Kabul, a free-spirited seaside paradise of silent noise and scant coverings or a bastion of "Indian" values that are menacingly beginning to look more like "Afghani" ones.
"In Afghanistan, girls could wear shorts, sleeveless tops, anything they wanted without worry," reminisces a young Afghani student in Panjim. "Then the Taliban took control of our city, and instantly, women had to wear burkhas. If they were not accompanied by a male member of the family, they were not allowed to leave the house."
Photo Courtesy Monty Sally
Ok, let's be real here. No one is saying that's where we're headed in Goa. But with the BJP in power both at the centre and at home, palpable changes are in the air. Some of them, to be sure, are welcome, especially the feeling that our economy may get a much needed boost. But what about those bikinis and pubs that our PWD Minister Sudin Dhavalikar spoke so disparagingly about?
First, let's be clear. This is about more than just beachwear and beverages. It's about who we are, and who we strive to be. It's about our culture's lure for the rest of the world, our extraordinary blend of East and West that has been drawing visitors from around the globe for decades. At heart, we are an easy-going people who've always displayed a broad-minded tolerance that provides stark relief in a region still battling unspeakable outrages like female infanticide. So when the likes of Dhavalikar speaks out against our "bikini and pub culture," it feels like he's shooting down much more than that.
Judging from the reactions of the people of Goa, it seems the good minister will have his work cut out for him in replacing our enlightened worldview with a medieval one. People from all walks of life, exemplified by Goan fashion designer Wendell Rodricks' open letter to Dhavalikar suggesting he wear a loin cloth if he opposes Western attire, spoke out against the minister.
MLA Vishnu Wagh wearing dhoti
No, "young girls in short skirts in nightclubs" are not a threat to Goan culture, Mr. Minister, many of us declared. But you may well be!
PWD Minister Sudin Dhavalikar
Goa for the Goans?
The Truth About 'Special Status'
by Goa Streets 30/10/2014
From the Goan perspective, it's not hard to see why so many folks in this tiny state of ours are hankering for "special status" – laws that would ban real estate sales to outsiders. For one, such a move would almost surely bring prices down, suddenly giving ordinary Goans the possibility of being able to afford their own homes. And it might help reverse what many Goans see as the deeply troubling trend of our state's culture and heritage being swallowed up by Mother India.
Eleven Indian states already enjoy "Special Status" or "Special Category Status" – Arunachal Pradesh, Assam, Himachal Pradesh, Jammu and Kashmir, Manipur, Meghalaya, Mizoram, Nagaland, Sikkim, Tripura and Uttarakhand. Can Goa be added to this list? Fortunately for those who would hate to see outsiders banned from buying land, and unfortunately for all those clamouring for Goan Special Status, prospects for such a move look highly unlikely.
To be sure, lip service is being paid, including by the chief minister himself. Committees are being set up to explore the issue, including a recent seminar organized by the Goa Legislators' Forum. And a Goan delegation is scheduled to depart for New Delhi to push for Goan Special Status (which would require an amendment to the nation's constitution).
But Goa's real estate magnates are among the most powerful players in the state, and despite Chief Minister Manohar Parrikar's occasional verbal nods to Special Status, he is seen as amenable to the wishes of the business community. Moreover, the BJP-led central government, with its Hindu nationalist bent, is not likely to bend over backwards for the cause of Catholic cultural preservation in a former Portuguese colony. The central government has already struck down a number of attempts to prohibit or restrict land sales to non-Goans.
Goa for the Goans? It might sound like a good idea, but how many of our people will perform menial jobs in construction or garbage collection? Here's the bottom line: deign to labour, or keep quiet about migrants!
The point is we have laws and policies right here in Goa, and they can be used to preserve our precious heritage. First, by creating the economic conditions that would keep Goans at home. Second, by stemming the tide of rampant environmental and architectural degradation. Third, by making sure infrastructure keeps pace with development.
It's important also to keep in mind that not all change is bad, even when a region's fundamental character is altered. What was Bali like a generation ago? Or Maui or Ko Samui or Macau? Goa's not the first beautiful holiday destination to attract outside investment, and it won't be the last. Yes, there are winners and losers. Yes, the loss of identity hurts. But you don't have to bring back yesterday to achieve a better tomorrow.