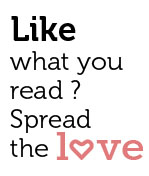 Share
Ishmeet Singh and Dr.Rufino Monteiro unveiling the jersey to launch the second edition of 'Vodafone GFDC Rising Stars Football
Vodafone And Gfdc are Back With The Second Edition Of "Vodafone Gfdc Rising Stars Football Festival 2014"
Vodafone India, one of India's leading telecom service providers, in partnership with Goa Football Development Council (GFDC) today announced the launchof the second edition of the unique grassroot league initiative, 'Vodafone GFDC Rising Stars Football Festival 2014'. The festival is a sixmonthlong Intra-centre, Inter-Zonal and Champions League football championship tournament exclusively for kids up to the age of 13 years. It will provide an excellent platform to identify and cultivate young local football talent across the State. This initiative is in line with Vodafone's commitment to nurture and promote the sport of Football in Goa, in association with the government of Goa's GFDC.
The second edition of 'Vodafone GFDC Rising Stars Football Festival 2014', kicks off on September 10, 2014 and the competitive league concludes in January 2015.The football league will showcase over 1000matches, featuring over 3000 young talented players and will be played across 25 centers in Goa. The teams have been divided into four zones, each team will have eight members and have been split into three categories: boys below 10 years, boys below 13 years and girls aged below 13 years.a
Sharing his views on this unique initiative for young and aspiring football talent in Goa, Ishmeet Singh, Business Head – Maharashtra & Goa, Vodafone India said, "The first edition of Vodafone GFDC Rising Stars Football Festival got an overwhelming response with participation from over 650 kids. Vodafone is extremely pleased to extend its partnership with GFDC for second year in a row as the festival gets bigger and better with participation of over 3000 kids featuring in over 1000 matches this year. As a value based organization, Vodafone believes in making a meaningful contribution to society, across the geographies we operate in. This initiative reinforces Vodafone's continued commitment to support and promote football at the grassroots level in Goa."
Dr. Rufino Monteiro, Chairman, GFDC added, The 2nd edition of the VODAFONE-GFDC RISING STARS FOOTBALL LEAGUE is here again but this year it will feature over 3000 of our trainees playing their hearts out , all around Goa—-demonstrating their skills in an enjoyable spirit & competing to be champions . At GFDC , we are striving with partners like Vodafone to produce Champion players .  Champions are made from something they have deep inside them – a desire, a dream, a vision; they must have last-minute stamina, they have to be a little faster, they have to have the skill and above all—the will.
Elvis Gomes, Member Secretary, GFDC and President, Goa Football Association said, "It is nice to have Vodafone once again supporting our cause to make football an enjoyable sport. Training without tournaments is boring. The 2nd GFDC-Vodafone Rising Star Football Festival not only helps our children enjoy but also shows us the path we are taking.
 'The Intra Centre Championship League' of the 'Vodafone GFDC Rising Stars Football Festival 2014'tournament will be played in September 2014 and October 2014. These matches will be played at the centre level and the focus will be more on 'enjoying the game', rather than the competition aspect, as per FIFA guidelines. The qualifying teams from the first phase willplayin the second phase -'Vodafone GFDC Inter Centre Championship League'in the month of November 2014 and December 2014.  Eight teams i.e. 2 teams from each zone, will battleit out in the Inter zonal for the Championship that will be played in January 2015.The matches will be played on GFDC center grounds in Valpoi, Sulcorna, Aldona, Moira, Navelim, Benaulim, Khandepar, Pernem, Arambol, Parra, Arrpora, Mayem, Poira, Sanquelim, Savoi Verem, Marcel, Collem, Paroda, Shiroda, Quepem, Ambaulim, Utorda, Devabhag, Amone and Cuncolim on Fridays and Saturdays.The entire festival will be conducted with the involvement of participants' parents, village elders and other key local personalities with a view to encourage and boost morale of budding stars.
Exclusive Organic Café and Health Store Opens in Arpora
Natti's Naturals is an organic café with a retail outlet that sells a varied collection of products ranging from organic teas, coffees, herbs, spices, healthy snacks, natural cosmetics, clothes and healthcare products.  All the products are sourced from established organic certified companies around India. In fact, Natti's Naturals is one of the first health food shops in Goa to collaborate with local farmers to provide healthy food products exclusively.
Foodstuff is priced reasonably from Rs 40 to around Rs 300. The café features healthy soups such as Spiced Pumpkin; juices such as the ABC or Apple, Beet and Carrot and desserts such as gluten-free chocolate cake as well.
For many years, Goa has been a health destination for the spiritually-aware traveller. Natti's Naturals is a centre for promoting this awareness as well as a meeting place for healers and therapists such as hypnotherapists, algologists, alternative doctors, naturopathy practitioners and homeopaths, to share their skills.
There is also a daily morning yoga class focusing on pranayama and meditation besides the other workshops on subjects spanning healthy living, organic farming and raw food benefits. Natti is a Sivananda trained yoga teacher, has studied naturopathic medicine, brought up three kids on homeopathy and finally after years of being a corporate trainer and life coach in Bangalore, was drawn to Goa to open her dream store. Natti's Naturals is the creation of Natti Mac who is of Indian origin… Half Punjabi and half Austrian. She was brought up with traditional Punjabi grandparents, who taught her all about using foods as a medicine to heal and cook with.
Located conveniently on the Arpora night market road towards Anjuna, opposite the office of the NGO Video Volunteers, there is ample parking available as well.
Contact Information: Natti Mac. Ph: 8550999422
Email: nattisnaturals@gmail.com. Facebook.com/nattisnaturals
Dr. Sabyasachi Mukhopadhyay, Senior Consultant & Interventional Cardiologist available at NUSI-Wockhardt Hospitals-Goa
NUSI-Wockhardt Hospitals, a multi-speciality hospital is well known for delivering best medical facilities and patient care in tertiary care practices. The Hospital is privileged to be the first hospital in the state to have complete cardiac care set up with team of Non Invasive Cardiology, Cardiology, Cardiac Surgery & Cardiac anesthesiology.
Dr.Sabyasachi Mukhopadhyay, Senior Consultant & Interventional Cardiologist, graduated from the prestigious Armed Forces Medical College, Pune and pursued his postgraduate degree in Internal Medicine and Cardiology. Dr. S. Mukhopadhyay brings along with him first-hand experience in Interventional Cardiology from prestigious institutions like B.M. Birla Heart Center, Kolkata (with Dr. Devi Shetty), Batra Heart Center, New Delhi, Apollo Hospital, Bhilai, TMH, Jamshedpur JLNHRC, Bhilai. He has an extensive experience in Angiography & Angioplasty (Radial and Femoral), Echocardiography (Adult/Pediatric/Fetal/TEE), Pacemaker Implantations, Device closures (ASD, VSD) as well as Clinical Cardiology. To keep him abreast of trends in Interventional cardiology Dr. S. Mukhopadhyay has attended numerous conferences of national and international stature.
The advanced Cardiac Care unit of NUSI Wockhardt Hospitals, Goa is headed by Dr.Sabyasachi Mukhopadhyay and is supported by skilled and qualified team of doctors and nurses who ensure timely care in all Cardiac emergencies. The Cardiac unit of the hospital comprises of 11 ICU and 9 SICU, 1 Cardiothoracic Operation Theatre,1 Cardiac Catheterization Lab,1 Dedicated cardiac Ambulance & 24 Hour Emergency Heartline 0832-6684400.
The various Interventional Cardiology procedures Coronary Angiography, Angioplasty and Stenting, Angiography & Angioplasty of arteries of neck, leg, arm and kidney, EP Study Diagnostic and Ablation, Permanent Pacemaker (Single & Double Chamber), Heart Failure Device and AICD Implantation, Valvuloplasty – Mitral, Aortic, Pulmonary, Device – ASD, VSD, PDA Closure, Coarctation Replacements, Endovascular Aneurysm Repair and Percutaneous Valve Replacements
Note: The corner is a regular space where businesses, entrepreneurs and all others with noteworthy projects can 'strut their stuff'