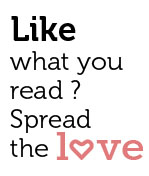 Share
From Goa Streets
#Momstories
She is nurturer, protector, friend, guide, mentor, champion, boss, caregiver and so much more. She is Mother, the giver of life! This past week, Goa Streets invited readers to share their favourite memories of their moms in honour of Mother's Day this Sunday, May 10. As promised, the best entries are being published on this page. Congratulations to the winners!
In Bed
My mother was diagnosed with cancer when I was seven years old. She lived for another five years after her diagnosis, but during that time she lost her eye sight, her hair, her ability to walk and to perform basic tasks. This was the 1940s, and I was shuffled to different relatives' houses because my parents couldn't take care of me with my mother's sickness. At the very end, though, my mother asked to go home rather than remain in the hospital. The doctors agreed, and let her come home – and I did the same. I remember her lying quietly in bed, barely able to move or talk. She motioned to me, asking me to lie down next to her. I did as she asked, and as she began stroking my hair, her sister walked in and scolded me for being in the bed. The doctors had given strict orders that she was not to be disturbed in any way. I don't know how she found the strength to raise her voice as loudly as she did, but the words she blurted out still ring in my ears 65 years later. "No! He's staying right here!" My aunt left us alone, and my mother went back to stroking my hair. That was the day she died.
The Maid
My mother worked as a housemaid when I grew up. My father died when I was just a baby. Mom had no education and no money. There were times we had nothing to eat. But she worked very hard, and forced me to take my studies seriously. "You're going to be a doctor," she used to say to me. "You're going to be somebody." She scrubbed floors and toilets, sometimes working two or three jobs at a time. When she came home, exhausted and drained, she would ask me to read to her. I remember her holding me tight one night and whispering in my ear, "I want you to be a doctor." I don't know how she did it, but she always made sure I could stay in school and continue my studies, even when pressures to quit school and get a job were huge. "There's nothing you can't do, baby," she repeated, over and over. She worked so hard, and I knew she was doing it for me. I am now 39 years old, and very proud of my mama and the sacrifices she made for me. And yes, I am a doctor.
Sneaky Mom
I come from a conservative family. I am Catholic, but the man I wanted to marry was Hindu. This man studied my religion and was preparing to convert. I knew it wouldn't be easy convincing my parents, though. When I finally got up the courage to tell them about our plans to marry, my father blew up. "Never!" he said. "Never!" My mother was also opposed at first. But she saw the pain in my eyes. She asked me to bring this fellow to the house, so that she and my father could size him up. When he arrived, she took him aside – out of view of my father – and gave him a full rundown on what to say and what not to say. "Talk about your conversion," she said. "Tell him about your plans to make a lot of money." She knew what would be music to dad's ears, and prepped him for it! The meeting didn't go too well, as my beloved kept forgetting his lines and letting his nerves get the best of him. My father wasn't convinced at all. But then my mother turned to my dad and said, "If she loves him, so must you!" And that was that. Ten years and two kids later, we're very happy. And I have my mom to thank for it!