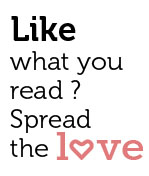 Share
Naseeruddin Shah
Literati Meets Glitterati And Chatterati
My mind is suffering from conflicting mental anguish – a hangover thanks to an overdose of thought  at the recent ThinkFest 2013.  Dashing from venue to venue within the Grand Hyatt at Bambolim, physician my path crossed with an eclectic bunch, pharmacy from Robert De Niro to Garry Kasparov, generic from an ex-bank robber to a dangerous academic.
DAY 1
An international crowd in a potpourri of dress codes; air-kissing designer clad types mingled with bohemian chic and casual smart.  The man at the helm, Tehelka's founder Tarun Tejpal, contributed to this need to be noticed by donning a hat throughout the conference.
The opening speech was by Shoma Chaudhary, Managing Editor of Tehelka and a multi-award winning journalist.  Her passion, eloquence and spunk shone through in an outstanding role as moderator.  A noteworthy moment was when she simultaneously cornered both the CIA and the Taliban.
Three brave individuals shared their horrific stories of rape next.  Sandhya sat with her back to us because she's still being persecuted in her village for daring to take legal action against the rapists; Suzette Jordan, gangraped in a moving car, was called a liar by Bengal Chief Minister Mamata Banerjee and labelled a prostitute's deal gone bad; Harish Iyer, sodomised by an uncle from the age of 7  for over a decade.  Whilst sipping chai with Harish later, I felt he had a bold yet practical approach to life.  The Guardian named him one of the most influential gay men in the world.  I posed the question that there may be people who feel he's making a profit out of his tragedy.  "If my personal gain can help others, then why not? Also, it's therapeutic for me to keep talking about it".
A press conference with the vociferous editor par extraordinaire, Tina Brown, helped to improve my mood.  Tina's held some of the most influential magazine publishing roles in the world – New Yorker, Tatler, Vanity Fair and Newsweek.  When asked what she looks for in a writer, Tina replied "wit and the ability to discuss ideas".
The remainder of the day was spent interviewing the Bollywood quotient comprising of Farhan Akhtar, Shekhar Kapur and Rakesh Omprakash Mehra and culminated with Tejpal's interview of Amitabh Bachan.  Here's what Rakesh had to say about films: "Making a film is a journey right from the moment you jump out of the bathtub stark naked and shout Eureka!"
India's idea of God, Amitabh Bachchan, responded to Tarun's long-winded questions with his customary humbleness, but the audience got fed up and booed the moderator for hogging the limelight.  Tejpal  asked  Amitabh if he ever switched off his acting persona, especially  when spending time with family. The actor candidly confessed that to date, it was uncertain that he had felt true grief when his folks died because of the many years and tears spent crying for his on-screen parents.
Exhausted yet exhilarated, I spent the remainder of the evening sharing a bottle of superb pinot noir with Mala Wang Naveen, a super cool journalist from Norway, who has written a book on surrogacy woes.
Sir V.S.Naipaul
DAY 2
Israeli hacker-turned-bank robber-turned star of the neuroscience world, Moran Cerf, opened up the conference with a fascinating explanation of how his team can hear the brain speak by attaching electrodes and are now able to project a patient's unspoken thoughts onto a screen.  His main aim is to use this to identify the individual cells that cause diseases like epilepsy, motor neuron syndrome and Parkinsons.  "I hope to be out of business one day because that would mean we've found a cure".
Exiled Iranian actress Golshifteh Farahani appeared on a panel of women 'warriors' next but confided to me later that she felt out of place because "I'm an artist not an activist" though her spirit of rebellion is strong ( at 16, she shaved her head and refused to wear a scarf).  "Iranians love Hollywood but adopt a 'you are ours so how dare you bare' approach towards their own women."  I was also lucky to have accomplished writer and poet Farabi Hachtroudi  sharing her views (and whisky tips) at the same interview – the 2 women are good friends. Farabi started writing as a means of denouncing the revolution and is still fighting the mullahs today.
As we were being serenaded by the talented Interpreti Veneziani with their skilled interpretation of Baroque during the break, I suddenly noticed that very few thinkers had made the usual beeline for the chai machine outside and then, it dawned on me that the next panel was one of the most, if not the most, anticipated of the entire conference.  Taliban's co-founder Mullah Abdul Salam Zaeef was going to be 'talking' (via Shoma) to the ex-CIA superspy Robert Grenier about Osama bin Laden.  The mullah looked almost scared as he sat hunched with his head covered and spoke in a timid voice, repeating several times how Afghanistan had never been interested in going to war.  Re the blowing up of girls' schools, he said "women should have access to education as they are one half of society and I think Pakistan was probably responsible for this", at which point the crowd booed and Grenier made a sarcastic remark about the mullah's influence within the Taliban.   Shoma then directed her thinly  veiled disgust at Robert with "Doesn't the US have a history of supporting religious dictatorships so as to serve its short term interest?"
Phew! After this heavy duty talk, I headed directly for the whisky lounge and quickly nibbled some cheese, downed a shot and sped back to the main hall where my favourite theatre actor Naseeruddin Shah was going to perform a dramatized reading .  At the press meet later, he explained how "the audience never forgets they're in a theatre no matter how elaborate the sets are, so it's better to abandon the mystery and freely chat with the crowd before a performance as this then creates a bond".
 The 24-carat global legend, chess icon Garry Kasparov graced the stage next.  "Chess helps you to concentrate…it teaches how to play by the rules, take responsibility for your actions and solve problems in an uncertain environment".  He openly labels Russian president Vladimir Putin as "the dictator he has always been" and has been arrested for anti-Putin activism. Recently, after reports of threats to him in Russia, he moved base to the US.
The day ended on a high note for me with a brilliant performance by the master of mystic, Pakistan's renowned musician, Arif Lohar; I just danced my weariness away.
Garry Kasparov in conversation with Tarun Tejpal
DAY 3
Is monogamy 'natural' or the desire for multiple sexual partners?  Evolutionary biologist and professor of psychology David Barash answers no and yes respectively. But he feels infidelity is bad because it forces one to lie.   Another interesting point he made was "the female orgasm has no correlation with the reproductive process unlike men, so I'm still not clear as to its function;  just like male nipples".
The final big star of the conference- and biggest disappointment for some – the real Godfather Robert De Niro, came next.  He lived up to his reputation as a man who's famously difficult to interview by given Shoma a hard time, saying that he didn't remember much from the old days.  What he did share was this, "I'm a quintessial New Yorker, a Democrat and supporter of Obama."
Then again, who cares if his appearance was less than spectacular? After all, I had just seen Robert de Niro in Goa.