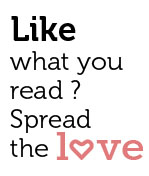 Share
You don't have to go looking for heritage in Goa. Chances are that from most corners of this culturally vibrant state, heritage is looking right at you. Goa's forts, churches, temples as well as homes, most of them still lived in, speak volumes of a rare heritage developed from a mutation of cultures – Hindu, Christian and Islamic. Heritage involves not just manmade structures,but books, music, art and natural legacies too, like the ancient lore which we have presented in our 'Give Back' story for this edition, 'Dropout in a class of his own' on page 28.
The changing face of Goa and the hunger for development and modernisation threaten put heritage on the sacrificial block. Goa Streets lists a few pointers on how you can contribute to keep Goa's heritage secure for posterity.
 Familiarisation helps. Start learning more about the place you live in. The crumbling old house in your neighbourhood might just have meant something important a few centuries ago. Heritage conservationists have only just begun to document many significant sites. If you have any interesting insights about places of possible heritage interest, contact them at one of the numbers listed below.
 Major heritage landmarks like the Old Goa Church complex, the St Augustine tower, the Tambdi Surla temple are under the protective cover of the Archaeological Society of India, a central government agency. All other places of heritage interest are governed by the state department of archives and archaeology. Write to them if you think an artefact or a structure needs protection or cover.
 If you spot anyone defacing a place of heritage interest, you are within your rights to report the matter to the police, as well as government agencies overseeing these places and monuments.
 Use video, audio and photos to record heritage and place it in the public domain for all to see and relish. Visibility works like oxygen as far as creating awareness about heritage issues.
 Patronise heritage groups and participate in heritage walks, which are slowly catching up as a trend. There's more to Goa than meets the eye.
Below listed are NGOs and government agencies involved in preserving the state's
Archaeological Society of India
GOA CIRCLE
2/B, HAPPY HOME, ST. INEZ, PANJIM
GOA 403001
Superintending Archaeologist
Phone: 2324702, 2224703, 2220360, 2228478

State Department for Archives and Archaelogy
Archives, Archaeology and Museum
Rua de Ourem – Panjim
2437244
Heritage Groups
Goa Heritage Action Group
29 /30, Green Valley
Kamat Complex, Phase I
Alto – Porvorim, Goa. 403 521
3252097 (9 a.m. – 3 p.m.)
ghaggoa@gmail.com
Cholta Cholta
Panjim
7709311929
Goa Chitra
At Benaulim
9850466165
Goa Bachao Abhiyan
At Defence Colony, Behind O'Coqueiro, Porvorim
9767701245