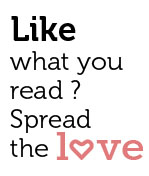 Share
Goa's best shots I-League
Football to Goans, you could safely say, is like water to fish. That's why thousands of fans in Goa wait with baited breath this time of the year, to see which one of their favourite Goan clubs, featuring in Indian football's most prestigious Indian League (I-League), brings home the title.
This year's no different.
Now with the 14-team league having progressed to the home stretch and each team having just half a dozen of their 26 matches of the league in hand, the suspense is even more palpable.
The picture though isn't too rosy for the Goan sides, although two – Churchill Brothers and Dempo Sports Club – have the title clearly in their sights. But both these teams lag behind the league table leaders East Bengal, the side from Goa's archrival and India's other soccer powerhouse – Kolkata.
Just three rounds ago, Churchill Brothers seemed the overwhelming favourites for the I-League title. But as the teams went into a 42-day break last week for the Asian Football Confederation's Challenge Cup and the National Football Championship for the Santosh Trophy, Churchill's title ambitions may still be in place but do not look as convincing.
After a run of eight wins on the trot, Churchill Brothers have dropped seven points out of a possible nine in the last three matches and have had to face major problems in their defence.
Much of these problems have stemmed from the departure of their Lebanese defender Bilal Najjarine, who they lost to Fujairah FC of the United Arab Emirates in a mid-season international transfer. The team owned by the maverick Goan politician Churchill Alemao, has failed to find a quality replacement for Bilal, who has been their standout performer this season. Two other foreign players, who the Club put on trial, haven't made the grade and have already been shown the door, and they are still on the lookout for a defender.
Should they fail to ultimately claim the title, Bilal's departure could well be the single most important reason for it.
Churchill Brothers are now a point behind leaders East Bengal (40 points) but their fans still hope to reclaim the leading position because they still have two crucial matches in hand. East Bengal have played 20 of their 26 matches to earn their 40 points while Churchill have played just 18 and have earned 39 points.
Dempo Sports Club, the champions last year, have been far from impressive this season. Miraculously though, they are still within shouting distance of the I-League title. Coach Armando Colaco's lads have had just one inspiring performance this season – a 3-0 drubbing of Bengal side Mohun Bagan.
But for most part, Dempo have been extremely fortunate to garner points. Whether it was a last-minute goal against Air India a week ago, where they were the second best side, or a last-gasp equalizer against ONGC – after being two goals down – Dempo have had bucket loads of luck. Even against relatively weaker sides, they have failed to impose themselves, something that they had a penchant for in the past.
If Bilal's departure has been a nightmare for Churchill Brothers, Dempo is clearly struggling with the bad dream of having lost their star striker Ranti Martins at the start of the season.
Ranti Martins, who is this year's I-league top-scorer thus far, moved to another I-League side Prayag United, and that has hit Dempo hard. It was he who helped Dempo win the title last year with his goal-scoring prowess.
Dempo with 35 points are currently placed third and are five points adrift of leaders East Bengal. They have played 19 matches though, one less than East Bengal which could give them a shot at nullifying the points lead and tying with the leaders in the standings.
Sporting Clube de Goa, another of the four Goan clubs in the I-League, have now jumped to the eighth spot, having won three of their last matches in a row, thus hauling themselves out of the relegation zone.
Sporting Clube's Spanish coach Oscar Bruzon has worked hard on the team to give it a new outlook. The arrival of Spanish defender Angel Berlanga and striker Juan – who has played for Spanish La Liga side Malaga FC – has added to its strength. Goalkeeper Bruno Colaço is also playing his role to perfection. The young goalkeeper, signed on loan from little-known Margao Sports Club, has now not conceded a goal in five matches under Sporting Clube's bar!
Salgaocar Football Club, who've won the 'Champion Club of India' title several times in the past are now placed ninth with 20 points from 19 matches and look good to climb the ladder, having won their last two matches.
There's no probable chance that they can take a shot at the title from the ninth position that they currently hold in the standings table. Unless of course they win all the seven of their balance matches and the top three – East Bengal, Churchill Brothers and Dempo – lose all of theirs!
.
.
.