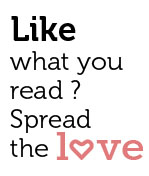 Share
As Goa Suffers A Loss of Identity, hospital Some See A Culture Enriched
That Goa's population has more than doubled since liberation in 1961 is not because people here love having babies. It's because when our little state became part of Mother India, viagra 60mg she, pills too, became part of us – and so have lakhs and lakhs of Indians. Migration accounts for the lion's share of Goa's population increase from 6 lakhs to 15 lakhs in just over a half century. And with pollution, poverty and congestion plaguing so many other places in this gargantuan country of ours, expect comparatively idyllic Goa – with its breathable air and open-minded lifestyle – to attract many more Indians in the future.
We all know that this is not a happy trend in the eyes of many if not most Goans, who see a loss of identity and a swallowing up of our once pristine state by giant India. And yet we must ask ourselves two important questions: Are we willing to do all the jobs outsiders now perform, like cleaning streets and building roads? And is it not possible that the influx of so many people from India and beyond is actually enriching our culture?
"Goa has always been touched by foreign cultures from ancient invasions till Portuguese colonization with each one of them contributing to Goa in good and bad ways. So we do need people who can contribute to Goan culture and life," said Fashion Designer Wendell Rodricks, one of Goa's most famous sons.
The last national census, taken in 2011, determined that Konkani speakers make up just over half of Goa's population, and Konkani and Marathi speakers together comprise two-thirds of the population. That means that a full one-third of Goa's inhabitants are not from Goa.
Prajal Sakhardande, President of the Movement for Special Status & Goa Heritage Action Group,says Goa's culture and heritage are "getting diluted and destroyed because of unchecked migration of people from outside Goa."
"They can come as tourists but not as permanent residents as they are occupying our jobs and lands," he added.
Special Status, a designation currently afforded to 11 Indian states, mostly in the Northeast, would make it difficult for non-Goans to buy property in the state. As much as locals may desire it, it's seen as unlikely to happen any time soon because it would require a two-thirds majority in both the upper and lower houses of the Indian parliament (where Goa's representation stands at 0.3 percent) to amend the constitution. Another reason Special Status is unlikely to pass: the state's powerful real estate lobby vehemently opposes it.
That's not to say there's an all-clear for outsiders to come here and do whatever they please.
A CEO of a company planning a massive luxury real estate project in Goa said a group of investors came to Goa and approved a Rs 1,000 crore investment in a single visit.
"Goa is like an addictive drug and whoever comes to Goa wishes to own something in the state," said the CEO.
However, the project is currently shelved because of massive public opposition.
"I realized we were not welcome in Goa once we started the process of obtaining approvals as there was opposition from all sides because we were outsiders. Even a minister told me that he would have supported the project if it was done by a Goan," said the CEO, who requested anonymity because he's still trying to salvage the project.
Goans aren't the only ones concerned about outsiders changing the character of the state. Sometimes the sentiment is shared by the outsiders themselves.
Zaver Shroff, a Zumba instructor who moved from Mumbai to Goa, feels that Goa has a wonderful mix of cultures and nationalities. But she thinks the state is losing its charm as the countryside is destroyed.
"Everyone staying in Goa (migrants and locals) should appreciate and preserve its scenic beauty as the actions and intentions of people are what determine the changing identity of Goa," said Zaver.
To be sure, Goa's conundrum is not unique in the world. Throughout history and throughout the globe, movements of people have changed the character of places. And in Goa's case, it's not just about those coming in but also those going out.
According to figures from the passport office, Goans surrendered some 2,500 passports in 2015 to acquire Portuguese nationality. Three government agencies contacted for this story said they had no statistics on the total number of Goans who have acquired a Portuguese passport.
It is estimated that broadly, over a lakh of Goans have relinquished their Indian citizenship to move to EU countries. That's in addition to those who have settled in the Gulf and other regions.
"We left Goa many years back to settle in the UK and are very happy. We do visit Goa once a year just for a holiday," says Goan emigrant Cassius Fernandes.
Namitha Nair is a Goan who used to work for the local NGO Communicare Trust teaching languages. A while back, however, she decided to take a job with Accenture in Pune – joining the legions of Goans who find work outside the state.
She says it's harsh to criticise non Goans who have settled here.
"People come and settle in Goa because everyone has to struggle to earn bread for their family and many Goans are doing the same, working in other parts of India and abroad, says Namitha.
While Wendell Rodricks pointed out that outsiders have always been part of Goa, he lamented the presence of all those who don't have the state's best interests at heart.
"Do we need drugs, raves and people who have only personal gain on their minds and flaunt all rules to get there?" he asked."The real problem is the Goan who wants to sell out Goa. I feel they are the biggest threat today as compared to outsiders."
In a recent conversation with Goa Streets, Alina Saldanha, Goa's Minister of Rural Development, lamented the influx of so many migrants, saying, "If the increase in population continues, Goa will lose its identity." Interestingly, however, she later backtracked on those comments – apparently realising that a large part of her vote bank in Zuarinagar is now made up of migrants. If you're a politician in Goa in 2016 and wish to keep your job, you may want to think twice about speaking negatively about newcomers.
Pedro and Genilda Lima are a Brazilian couple settled in the quaint Goan village of Chorao. Far from the image of the nasty outsider coming in to grab their pound of flesh, the couple live off the land and run an orphanage called Little Angels, bringing up young children in the traditional Goan way.
"We just love Goa. There are a lot of similarities between the Brazilian and Goan culture. The people are also very warm and hospitable," said Pedro, who hails from Rio de Janiero.
Whether Goa will love outsiders like Pedro and Genilda as much as they love Goa is an open question.