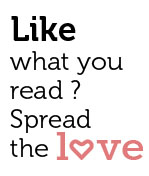 Share
Puppeteer Ken amusing the kids with his bird puppet
It is amazing how our journey keeps getting more and more exciting each passing day, and our participation at the Writers & Readers' Festival that was held in Goa on the 4th, 5th and 6th of this month was something that thrilled us all to no end. And the main reason for this is that we got a great chance of taking literary stalwarts to the St Inez settlement, in a bid to inspire reading, writing and lots more, amongst our now well known Creek kids there.
Our obsession with bringing in different forms of learning to the underprivileged made us take noted writers Kirsty Murray, Ken Harper and Stephen McCarty to the zone that has seen so many international musicians and artists take their expertise to these beautiful children. And what a morning it was, right on Gandhi Jayanti, when the children out there were thrilled to welcome these authors into their abode.
Kirsty Murray is a children's story writer and she talked of how books inspired her to know more about Mahatma Gandhi, and emphasized that it is through books that we can know our heroes. She insisted that books are like magic, that they can travel, and when you read books, you will do the right things in life. Her husband Ken Harper entertained the children with his pet puppet, the Australian Bird Kookaburra which the children loved to bits. It was quite evident that this couple has made children their source of inspiration, and have dedicated their lives into doing things for them.
Stephen McCarty spoke about how reading is important as it gives you a kick start in life; education allows you to get a great job, go to work, prosper and have a fulfilled life. He also talked about reading books on a Kindle, and how it can be even more fun than reading physical books, and without doubt, the children just roared in appreciation, touching and doing their own bit on the Kindle that he was carrying with him. He also told them how to connect the Kindle to the computer and how to download the stories from Amazon.com and how to generally use the Kindle to their advantage.
Teachers from the settlement along with Kirsty Murray and Mr Armando Gonsalves
It was also wonderful to have most of the authors over at our home in Campal, for an informal dinner on that weekend, thus bringing in Goan heritage and the life of a bygone as well as that from the contemporary era, to the authors. Having been blessed with a big home, period furniture and all, it was my great pleasure to delve into the Indo Portuguese way of life which included my own takes on music, art, culture and food. Thomas Keneally, famed Australian author of the Booker-Prize winning novel Schindler's Ark (which was later turned into the Steven Spielberg movie Schindler's List) was delighted to compare notes with Ramakant Khalap who is known for his Marathi writings, and France Britto was thrilled that she and her family were part of this high energy evening. The food dished out included the Gonsalves family's signature dish of Prawn Curry and rice which was peppered with succulent chicken, a delicate preparation of Mutton Korma amongst other dishes.
Author Kirsty Murray interacting with kids
More than all this mingling amongst people of the arts, it was the ability to weave completely different types of people together that made our weekend so interesting. My personal interest is about uplifting people who live on the margins, and what better way to do this than taking the best of literary arts to the children who were engrossed and excited to learn from the masters. And could the icing on the cake be the possibility of having Tom Keneally with us again next year as he ponders about writing his next book over here?
Thomas Keneally autographing his Booker Prize winning book