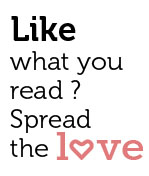 Share
Luxury amidmt Nature
Spread over 20, advice 000 sq.ft, The Warren Tricomi Salon & Spa introduces wellness and grooming to you in a luxurious and natural environment at the Grand Mercure Goa Shrem Resort. One of Goa's largest Spas, it is set in the midst of serene nature.
Warren Tricomi, known for its international treatments & best practices, has claimed to be the only Spa in Goa to feature a Couple's heated stone Hammam bed. Its unique wellness and fitness retreats by Hollywood celebrity trainers like Ramona Braganza, make this the ultimate wellness getaway in Goa.
The Warren Tricomi Salon & Spa boasts seven single treatments rooms, one Couple's Suite, Goa's only Couple's Hammam Ritual Room, a nature pedicure area, a high end salon, a stunning Yoga deck & several relaxation zones.
The spa structure, imported from Bali, stays true to the tropical feel. International experts from Singapore have landscaped the Spa. "The theme of the Spa is to bring international wellness in a luxurious yet natural environment. When in the Spa, our guest must not feel he is 'inside' a Spa, but rather on the outside and in the beautiful nature of Goa," explains Dr Sajith Chand, Spa Manager, Warren Tricomi Salon & Spa, Grand Mercure, Goa.
Each room has a built in shower, WC and outdoor showers. The Couple's Suite has a private outdoor relaxation area and Jacuzzi. The heated stone Hammam Tables are the only Hammams in North Goa. There is also a high end Salon, a pedicure area, yoga deck, wellness Café and relaxation areas across the Spa.
Trained by Warren Tricomi's In-House trainers and experts, the Spa has a team of 12 aestheticians and wellness experts. The Spa offers rejuvenating Massages, Wraps & Scrubs, refreshing Facials, holistic Ayurvedic Treatments and the Signature Hammam rituals along with Hair, beauty and Nail services.
Warren Tricomi Salon & Spa at Grand Mercure Goa Shrem Resort, Off Candolim Road is open every day from 9 am to 9 pm. For enquiries please contact – 0832 2494885 or Email:manager.goa@warrentricomi.in
'Note: The corner is a regular space where businesses, entrepreneurs and all others with noteworthy projects can 'strut their stuff"