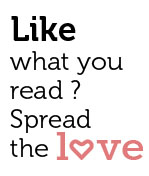 Share
The Corner
Launches Royal Blend Premium XO Brandy
Royal Blend Premium XO Brandyis world-class, see ensures every sip is so divine, that it turns connoisseurs into worshippers! It is probably India's only "Gift-Pack" in a Brandy segment developed, is the emergence of exceptional quality product from the Dr. Mohan Krishna promoted Cheers Group.
The young and the happening are moving to a new love, laced with heavy, thick grape notes shrouded in soft smoke, with a gentle hint of cool mountain air. The taste of the super premium brandies are no more a drink only of the old and therich.
Royal Blend Premium XO Brandyis an amalgamation of richness, style and fine taste. Distinguished by its pureIndian premium grape blend and inspired by contemporary design and packaging theRoyal Blend Premium XO Brandyhas been launched in Goa and tasted success.
The brand will be soon launched in key markets of AP, Telangana, Chandigarh, Madhya Pradesh and Delhi.  Apart from India launch, the brand would be launched in key international markets in the ensuing year.
Royal Blend Premium XO Brandypackaging is the identity of true craftsmanship, the design is an epitome of timeless elegance and it is a fitting tribute to the legendary sophistication of the premiumbrandy.Adding to the festive spirit,Royal Blend Premium XO Brandycelebrates the taste of life with a look of nobility.
"Royal Blend Premium XO Brandy is targeted at those who appreciate the good taste and believe in living life in style and king size. We are proud to launchRoyal Blend Premium XO Brandyfor the discerning whisky connoisseurs who enjoy refinement and the unparalleled spirit of consistency", says Dr. Mohan Krishna CMD Cheers Group.
Note: The Corner is  a regular space where businesses, entrepreneurs and all others with noteworthy projects can 'Strut their stuff'