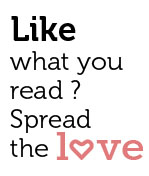 Share
Ready to party, Goa? Streets spills the beans on the best bashes in the state this New Year – from haute A-list soirees to humble village get togethers to formal New Year's Eve balls. Or would you prefer to commune with God? It's all here.
A list Parties
So you're in Goa on New Year's Eve. You may not be Mukesh Ambani or K. Birla, but you've got a few rupees to your name and can afford to live it up a bit on this auspicious day.
So where do you party if you want to rub elbows with the high, the rich, the famous or otherwise mighty?
Well, if you're part of Goa's crème-de-la-crème, or if you're lucky enough to be close to someone who is, or absent that, are crafty enough to gate crash, you may want to be seen at a party thrown by Dattaraj Salgaoncar, of mining and Marriott fame.
Hi-profile party-goers love the Salgaoncar dos for the great food and warm hospitability that the couple extends to their guests. The emphasis is often on traditional Goan fare but there is always plenty of variety, as would be expected of a party thrown by a couple of their means.
Jimmy Gazdar's sea-facing property in Aguada is also a hot destination in Goa's A-list party scene. The Gazdar mansion is replete with lush lawns, impeccably landscaped gardens in full bloom alongside an expansive swimming pool. The spread is lavish and drinks flow freely. We understand, however, that Gazdar's pet panthers are no longer there.
So how do you get invited to a party at the Gazdar villa? Well, if you're an inmate of the Aguada jail right next door, you could escape and jump over the fence. (Gazdar himself is managing to avoid the reverse journey).
Before Vijay Mallya bought property in Candolim and designed his ambitious Kingfisher villa, he used to come down to Goa in his private yacht and head to Gazdar's New Year bash.
After Kingfisher villa came up, many insiders of the Goan party scene say the focus has shifted to Mallya's extravagant year-end parties. This year, sculptor and installation artist Subodh Kerkar is going to Mallya's bash. The aesthetically designed villa, with sculptures, landscaped gardens and beautiful lighting at every nook, has become the ultimate party destination over the past two years.
With champagne overflowing, a lavish spread of delicacies that include caviar, oysters and lobsters – basically the best catch the Arabian Sea can offer, consider yourself lucky if you've gotten an invite from Mallya.
So, what are A-list parties like? we ask Subodh Kerkar. He laughs.
"Well, like any other party. There are fireworks, people get drunk and then jump in the pool!" Kerkar says.
Artist Vijay Bhandare reveals that Kerkar himself throws a lot of parties for his creative friends at his residence in Calangute, as well as at his studio.
"There great food and a lot of artists gather, we have discussions on art, music and films," Bhandare said. For the creative fraternity, artist Pradip Naik's studio in Mandrem is also a destination to head for partying, especially during the holiday season.
"Naik's studio has the most amazing view of never-ending paddy fields. His parties are great too!" says Bhandare.
Mahendra Alvares, the founder of Big Foot museum in Loutolim, likes to keep it homely. The Alvares family celebrates the New Year with a small group of close friends and family and Mrs. Maureen Alvares cooks all the dishes herself on Christmas Eve.
The Alvares children, however, do go out and party at clubs. "We went to a club nearby and then we might go out again on New Year's Eve. But till then, it will be mostly house parties for us," said Karishma Alvares.
Vasquito Alvares , co-owner of Maracas restaurant in Porvorim, says he prefers to have a quiet time with family this New Years.
For those who want to hit the dance floor, though, Vasquito's recommendations are Club Cabana at Arpora, Marbela Beach in Morjim, the newly established and fabulously appointed Sync  in Candolim, as well as the FTV party at Marquis Beach Resort in Candolim.
"Then of course, don't forget Cape Town, Tito's and Mambo's!"
And let's of course not forget about Sunburn, the mother of all music festivals in India taking place in Candolim from Dec. 27-29.
Old Man
Away from the beaches, traffic and miles from the nearest wood-fired pizzeria, half a dozen boys crouch in the shadows of a mango tree trunk. As the headlights of an approaching two-wheeler shine bright enough to blind them, they jump on to the road with a mannequin made of rags shouting, "Old man … old man … gimme a donation …"
Most do.
This encounter with the 'Old man' should tell you two things. That you've been gypped. And that New Year's around the corner. The last one sees of him is when they set him on fire with a bottle in his hand and a cigarette still between his lips.
"It is a symbolic gesture of saying burn the bad and start the New Year with new promise and new resolution," says Christopher D'Souza, 24, whose youth group does the Old Man ritual unfailingly every year.
Not everyone is a sucker for symbolism though. There are some who use the 'Old Man' as a inanimate accomplice to highway extortion.
According to police sub inspector Ashok Bhandari, frantic commuters often call the police to save themselves from these extortionists who block the road until motorists pay up.
"We received a call from the Tivim junction saying these Old Man people were stopping vehicles and demanding Rs 200 per two wheeler and Rs 500 per car," Bhandari said.
The extortionists scattered from the scene the moment a siren-blaring police jeep reached the spot, leaving the effigy behind.
"We brought the Old Man back and made a nice bonfire for ourselves at the Mapusa police station that night," the cop chuckled.
Tiatr
What is a true Goan New Year without tiatr, the beloved dramatic tradition of this particular corner of the world?
True, they're ridiculously slapstick and tilt unmistakably towards melodrama. But they're also surprisingly socially aware, and provide a wonderful and creative way for Goans to vent their frustrations and have a good time while doing so.
This is time of the year when 41-year-old Luis Dias, president of St. Anthony Chapel, Borda, act like teenagers with boundless energy as he prepares for the year's 'biggest' event of the village ward.
Luis says that this year the troupe of a locally well-known tiatr director named Dominic will perform. And that Rs 22,000 – a mighty purse in these purse had already been paid for a 3-4 hour performance by the troupe.
Tiatr is more than a performance and a good time. It cuts to the soul of Goa, and of all the forms of art and entertainment in the state, none is more intrinsically Goan than tiatr. The real juice of a true-blooded tiatr is the manner in which the performers gun for politicians with a crude sense of humour.
UK-based Cristine Mascarenhas saw her first tiatr when she was 17, when her parents dragged her to a New Year's Eve performance in order to "re-introduce her to culture".
"It was a culture shock to me. Everyone including my parents around me was in splits, when a man with a Hitler-kinda moustache came on the stage and started beating a dog!" said Cristine, who traces her roots to Anjuna.
Yes, it's true. For all its appeal, tiatr is not for the politically correct. Beating dogs, sexist remarks, joker-nosed comedians and even pregnant men aren't very rare in a typical village theatre performance.
But the best audience response is reserved for politicians who routinely get mauled at these tiatrs. A leading south Goa politician once suffered the ignominy of watching a character playing him, getting ripped, humiliated and even bashed up on screen. And that, too, from the front row.
"I remember attending a tiatr in Navelim, where I was one of the guests of honour. I had sponsored the organisers Rs 10,000 for the event. And as if in return for the donation, they called me a '20 per cent commission' man," the former minister confided to reporters a year back.
Sports, Church and Fun, Goan-style
If you expect the Olympics, forget about it. Most village sporting events leading up to New Year are as bizarre as sports can get, like a tug-of-war between married women on one side and spinsters on another.
"That tug-of-war was last year before New Year. The fight between the two groups was so intense, that after a few minutes even the rope broke. The match was a tie," says Christopher D'Souza, a resident of the South Goa village of Raia.
If you are not a team player, try breaking coconuts as a sport. All you need to do is blindfold yourself, behave like a man possessed and smash coconuts strewn out on the ground. Or like Ulrike Menezes from Assagao did, smash the winner's trophy with a wild reckless swipe. He lost the game, but "I didn't let the winner get away with a new brass trophy," says Ulrike, an accountant by profession.
Pastoral religious flock find consolation in prayers and mass on New Year's eve. And then there are some like Preethi Coutinho, 21, from Orlim, who finds singing in a choir exciting.
And her Orlim choir group's idea of a New Year blast?
"We have unique competitions such as guessing the weight of a particular cake or bebinca," says Preethi.
Other traditions like the dusk-to-dawn sing-song sessions on New Year's Eve, where almost the entire village joins in singing and dancing to traditional Konkani and Portuguese songs – the dulpod and mando – are dying out.
"I know of only one place where this tradition is still on. Residents of Manora ward of this village (Raia, in south Goa) still gather on New Year's Eve to sing and dance to the mando. Music accompaniment comes from box guitars and the ghumot (a traditional Goan percussion instrument drummed with bare hands)," says William Rodrigues, who himself has played the ghumot.
Another New Year tradition still followed in a few Goan villages is serenading. Brass bands mounted on open trucks play popular tunes and go around the village to celebrate the year gone by and start off the New Year on a happy note.
Financial adviser Oscar Martins plans to join a serenading group on December 31, at his native Cuncolim village.
"It's a New Year's tradition that I've seen and been part of since my childhood. It's fun and builds a spirit of camaradie in the village," Oscar told Streets.
Many Goan villages have stopped having dance parties in order to avoid untoward incidents. But there are some village groups that still organise small inexpensive dance parties.
"After the Mass, we have a small party with music… We have our own DJ," says Christopher. "We wind them up early because the young girls want to get back home soon," he says cautiously.
Church, Balls & Pubs
Assume for a minute that you're not rich and not poor and just want to have a good time. You have no plans to hobnob with Vijay Mallya at the Kingfisher Villa, and the idea of catching a tiatr performance excites you about as much as a visit to the laundromat.
The needs of an average Goan bourgeois Joe around New Year are usually pretty simple. Between a ball and a banquet, all he really wants is a few minutes with God and a few more with family.
On New Years, many opt for a church service animated by gospel music to thank God for the past year and to seek blessings for the upcoming one.
That's the choice for Mapusa's  Miguel Braganza, a fifty-something father of two.
It's the youngsters who enjoy more exciting times, he says, recalling the days when he himself was younger and the mild Christmas chill in Goa was no match for the heat generated by the anticipation of the stroke of midnight.
In Konkani, they call it korpoy  (burn) because of all the frisking of the opposite sex taking place in the darkness moments before the New Year countdown.
"The 'New Year's Eve Ball' in Mapusa, is the place to be for them (the young). The 'midnight special,' with lights switched off for the New Year countdown, is a romantic experience none can forget," says Miguel.
The best of Goa's pop, jazz and rock bands belt out live music at these balls, where couples dance to their heart's content. There's food, drinks and loads of contests, including impromptu beauty pageants and prizes going out to the best dancing couples.
Michael D'Souza from Assagao, prefers one of the state's oldest New Year balls, the one organised by Panjim's Clube Nacional, a formal street dance adjoining the Adilshah's palace, once Goa's seat of power.
"It's almost like a family tradition. My grandfather was a regular at this event. I love going there too because the music and dancing is good, the food is great and you can meet almost everyone you would want to," Michael says.
Folks from the South, too, can get a similar treat in the New Year's Eve Ball hosted by Clube Harmonia in Margao.  Usually formal and classy, it also attracts folks from the over-reaching semi-urban and rural villages.
It's true there's something magical about a typical Goan New Year's Eve ball. But if they're not for you, you can do as Porvorim resident Errol Jorge does, and head to a quiet candlelight dinner at any of the top hotels.
"Nothing like a romantic dinner with your spouse to start the New Year with," says Errol.
"And then you can simply head for one of the happening pubs or discos where you could guzzle down a choice of house brands and swing to music belted out by the best of DJs and solo performers," adds Errol.