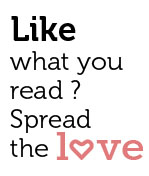 Share
Ambulance driver Sonu Salgaocar knew he was racing against time.
Zipping past vehicles, pill the government-run 108 emergency services driver was responding to an SOS call and rushing toward a road accident site on the Arpora-Calangute road. One of the accident victims was bleeding profusely and needed immediate attention.
What happened next is something he says he'll never forget.
As the screaming ambulance reached Calangute, it got stuck along the clogged Calangute-Candolim-Baga road, literally grating its flanks with cattle, buses, carrier vans, tourists, cars and a swarm of snarling two wheelers.
Even with the flashing beacon and siren, there was no way he could negotiate through the mess that has become synonymous with Goan thoroughfares.
Goa has become India's undisputed national playground, with nearly 3 million visitors a year. But the infrastructure needed to support the influx has been woefully inadequate. And the result in places like Calangute and Baga is a traffic crisis that now threatens lives, a sewage crisis that jeopardizes health and mountains of untreated garbage.
Sonu's ordeal did not end in the snarled traffic. In a fit of road rage, occupants of a car driving alongside the ambulance, also jostling for every navigable inch, began arguing with him. Sonu says it got worse from there, with the motorists – unfathomably, considering his mission – proceeding to physically assault him.
Instead of picking up the road accident victim, Sonu says he ended up at the Calangute police station pleading his case before the cops. The victim was rescued later and shifted to a local hospital.
"It's a big challenge for us to do our job during the tourist season," says Sonu's boss, Christopher Parakh, who heads the Goa operations of the Emergency Medical Response Initiative, a state-funded medical emergency apparatus.
Ferrying a trauma victim to a hospital or administering first aid is supposed to be the main job of an emergency responder. The terrible reality is that in Goa, this is often the easy part.
The bigger task, says Parakh, is often reaching the victim during the season on north Goa's clogged coastal roads.
Equally as important, the same ambulance that cuts through the chaos to reach the accident site has to negotiate the traffic mayhem to reach the best hospitals – usually either the District Hospital in Mapusa or at the Goa Medical College in Bambolim.
Traffic is just one of many woes threatening the golden goose of Goan tourism: The Candolim-Baga beach belt, home to so many night clubs, bars, restaurants and upscale resorts.
The annual stampede of hundreds of thousands of people to this stretch and the waste generated by them are beginning to take a significant toll.
Dr. Manoj Dhukle, a well-liked Calangute resident who runs a private hospital on the Calangute-Candolim border, says the belt is sitting on a ticking health time-bomb.
"Over 10,000 soak pits drain tens of thousands of litres of untreated human waste into the sub-terrain and groundwater aquifers," he says, adding that he shudders at the thought.
The doctor wants the authorities to improve infrastructure and give "serious thought" to establishing a proper sewage treatment and disposal plan.
So does the president of the Calangute  village community, Agnelo Lobo. A hilly tract of land in the village has been allotted to the local civic authority to start a solid waste management plant, he says, but is now being used to dump untreated garbage. "They've run out of space there. They are now dumping the garbage beyond the allocated area," Agnelo says.
Except for two sites, one each maintained by the Candolim and Calangute village panchayats, where unsegregated garbage is simply burnt or dumped, there is no other facility in place to collect trash, let alone manage it.
Garbage that does not find its way to these sites – clearly the vast majority of it – is therefore littered along the roads leading to and from these tourist hubs, often in smelly and unpleasant heaps, the last thing one would expect in a dream tourism destination.
Joseph Sequeira, who's been a major power broker in Calangute's panchayat for almost two decades, has his own particular take on who's to blame for this state of affairs. Not surprisingly, it's not himself. "For years we've raised this (sewage treatment plant) demand with state-level authorities but government after government has ignored it," he told Streets.
Sequeira's target of ire, the State-owned Goa Sewerage and Infrastructure Development Corporation, has been tasked with drawing up plans for a sewage treatment plant for Calangute and Candolim.
It's been almost a decade since the corporation began devising its plans. What it has to show for the time spent, according to its Managing Director, A A Patil, is a blue print and a techno-feasibility report.
Patil told Goa Streets that tenders for building the plant are being processed and will be floated soon to invite bids for its construction.
Despite all these drawbacks – the pathetic garbage scene, lack of a sewage treatment plant and the chaotic traffic – the north Goa beach belt remains the state's biggest draw for tourists. Its beautiful beaches, throbbing nightlife, funky shops and overall energy awaken a sense of abandon in visitors.
The question, of course, is how long will it all last. Not long if the golden goose of Goan tourism turns into the world's biggest open-air toilet.