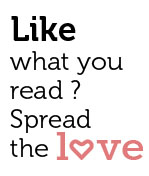 Share
Experience Goa with the Finest Luxury Yacht Cruises across Asia
Champion Yacht Club provides a variety of luxury yacht and boat services for travel enthusiasts. They promise you safe, reliable and the most exciting moments on the Goan waters to enable you to experience the exotic side of Goa like never before. Now you don't have to buy a private yacht to enjoy the marine world of Goa. At Champions Yacht Club, there are luxury yachts and boats on rent at an affordable range for your personal use.
You can choose amongst the widest and finest range of yachts across Asia. They have a yacht for every occasion. You can rejoice in the beauty of the Arabian Sea by simply renting a yacht or a boat from them. Whether you want to hire yachts in Goa or hire a boat – they bring the fun side of Goa to you: 'Sun, Sea, and Surf!' Sail on one of their Luxury yachts or boats and experience the ultimate in pampering and attention.
Boat / Yacht Rental
Champions Club provides the best boat and yacht rentals to cruise through the waters of Goa. Their customers love their fully-equipped boats and yachts for their special occasions with loved ones and also corporate and social gatherings.
Luxury Yacht Charter
Luxury yacht charters are perfect for your ultimate vacations if you relish fine paraphernalia and blue waters. Luxury yachts are the best way to explore most beautiful parts of Goa on your journey accompanied with mouth-watering cuisine and exemplary services.
Water Sports
Water sports are one of the top activities tourists look out for once they enter Goa. Champions Yacht Club provides a varied range of water sports like sailing, kayaking, parasailing, jet skis, water zorbing, boat rides, speed boats, and a lot more.
Boat parties / Yacht parties
Enjoy the breathtaking view while partying hard over the waters of Goa. They feature legendary parties of all sorts. Soak yourself in the morning sun or dance all night swaying to groovy DJ music.
Photo / Video Shoot
Photo shoots and video shoots on the cruise have become a hot favourite. While celebrity and magazine photo and video shoots on the yacht have always been a craze, many others today are also attracted to the camera's eye.
Food & Beverages on Board
Splurge on the exuberant cuisine on the yacht while sailing through the waters of Goa. Champions Yacht Club has on-board chefs with a great grasp of what goes into fine food.
Yacht Brokerage
Champions Yacht Club specializes in sale and purchase of yachts and boats. They have the best expertise in the country when it comes to choosing yachts that fit your needs.
Yacht Management
Through yacht management services, Champions Yacht Club supplies support to captains and other crew to ensure maintenance and operations of the yacht. Their staff ensures the highest possible standards to be maintained.
You can reach the marina by contacting us at 080-451 51201 or +91-777 406 2621 or email: info@championsyachtclub.com / sales@championsyachtclub.com