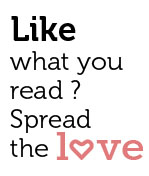 Share
Artwork by Harshada Kerkar
An Art Extravaganza at Sunaparanta
The Semana Da Cultura Indo-Portuguesa – a festive mélange of events with an Indian and Portuguese flavour – kicks off three months of celebrations with an evening of art and music for selected guests on 25th October at Sunaparanta, healing the eclectic art and cultural centre in Panjim's Altinho neighbourhood.
The soiree starts with an exhibition by four Goan artists – Loretti Pinto, see Harshada Kerkar, Salvador Fernandes and Rajesh Salgaoncar, lending insight into moods of the artists in a combination of styles and mediums.
Harshada, a self-taught artist, focuses on the cow and calf, which she says entice her. For this exhibition, she invents new textures with some 12"x 9" works in pastels on slate, and some charcoal drawings. The bovine expressions appear receptive, though I would have liked to have seen more detailing in the eyes.
Rajesh adheres to pencil, charcoal, ink and mix media on paper. He leans toward line drawings of marine life and animals in a somewhat formulaic array of themes, motifs and forms. The playful expressions in the eyes in earlier works have changed to doleful expressions in the eyes of amphibians and other animals. You can see the modernist preference, but Rajesh has more work to do to achieve a rebalance of freshness in style and depictions. A glimmer of hope: the bright red lips of flat human figures.
Loretti,  a Gold Medalist from Goa Art college with a  2003- MA- Graphics from M S University- Baroda,  is a member of Goenchea Xetkarancho Ekvott, a group that is fighting industrial/private projects that imperil aesthetic values in Goa.  Her oeuvre covers charcoal, pencil, and crayons. She believes an artist must sculpt, paint, dance and sing, and opines, "Painting is frozen music, and architecture is the culmination of  art, music, sculpture and dance."
Artwork by Salvador Fernandes
The works on exhibit are symbolic imageries of old Goan homes, which have inspired other Goan artists. She makes a statement in intense moods of an intimate emotional plane in architectural depictions, bringing out the essence of structures of the past, depicting the loss of our cultural heritage in buildings and the environment. The precise contoured lines, dexterous play of light and shadow,  the detailing oscillate between the stylized and consummate skill in working with black and white,  the architectural elements of buildings and the fauna is notable.
Salvdore,  a self-taught artist, has  abstract works  in mix media featuring intense, geometric angular strokes. The distortion formed has been inspired by past memories, which may or may not evolve into the present or future situations. While retaining a particular theme, the compositions display different nuances when viewed at different times.
Engaging the viewer in the process of 'decay', an amalgamation of figurative and abstract elements, of life and death, of being reborn in the current scenario, is the theme of his work. The artist conveys the constant elements in the circle of life. In the dead body, either burnt or buried, the flesh evaporates into a form of decay, going back to nature which is united with the earth. These elements are symbolized by flat colours – brown of the soil, grey of ash, the flat green background of the earth. The composition is set off with additions of intricate design and textures in white. The works are in acrylic, however, textures in certain areas stimulate pastels and charcoal, which is the statement of the artist's aptitude to convert the medium.
The paintings on display have absorbing secular undercurrents with variants of elements of art forms.
On exhibit from 26th October- 1st November at Sunaparanta
Contact: Sunaparanta
Goa Centre For The Arts, 63/C-8, Near Lar de Estudantes, Altinho, Panaji – 403 001. GOA.
Tel   :  +91 832 2421311
Email:  info@sgcfa.org