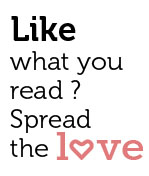 Share
The First Ultra High Definition Entertainment Platform
Atmosphere is the first 4K Ultra High Definition ambience and entertainment platform for luxury hotels, cruise lines, casinos, bars, lounges and restaurants. A pioneering technology and unique content library designed and produced by specialists in sound and vision.
4K Ultra High Definition is the next generation standard with 4 times HD resolution. The picture is incredibly vivid even when the viewer is just inches away. It's the richness you get with 8,3 million pixels.
atmosphere customers already include Fairmont, 4 Seasons, InterContinental, and Savoy, among many others.
UNIQUE CONTENT CONCEPT
The atmosphere content is exclusively produced and organized around 3 main categories: Live Music Films, Ambient Films and Moods Films.
TRUE LIVE MUSIC EXPERIENCE
atmosphere media has created a unique way to film and display musicians on multiple screens. All musicians are filmed separately with several cameras showing artistic skills and emotions up-close. It's a true live music experience. The exclusive music library currently includes over 300 Live music films of different genres such as Lounge, Acoustic, Classic, Crossover, Jazz, Pop, Rock and Dance. The atmosphere music library is interpreted by top musicians and produced by award-winning music producers in state of the art studios.
FIRST INDIVIDUAL AMBIENCE CREATOR
4K Ambient Films: atmosphere Ultra High Definition library for ambient films offers a multitude of emotive land and cityscapes. These films are based on strong visual aesthetics and the "Slow  Movement" basic idea to create a beautiful and well-being experience for guests.
4K Moods: motion graphics applied to high resolution photographic images provide an easy-on-the-eye video effect and introduce a new dimension to interior design for any location. atmosphere production team and partners are early adopters, utilizing state-of-the-art equipment to produce world-class content for best film and audio quality. The atmosphere content library contains more than 30 hours
of productions and is continuously updated. All new films are delivered online to the client's system and added to the already existing library.
F&B outlet at Sheraton Amsterdam
HEALTHCARE & SPA
UNIQUE ULTRA HIGH DEFINITION PLATFORM FOR SPAS
Featuring fantastic nature and dreamy landscapes, including lifelike impressions with UHD films and stunning ambience soundtracks.
ATMOSPHERE, A NEW FACTOR FOR BODY AND MIND
Many venues are enhancing the sauna experience with an atmosphere media installation, bringing a totally new factor to body and mind. atmosphere takes the guests on a journey through beautiful landscapes, helping them to slow down and to unwind.
CUSTOMIZED SUPER HIGH VISION CONTENT & INSTALLATION
atmosphere has the production know-how and tools to realize media projects in Super High Vision – beyond 4K resolution. With SHV resolution, you watch not only a scene, but you are part of every moment.
THE ATMOSPHERE TECHNOLOGY PLATFORM
The demands of superior audio and video quality and integrated administration are served by the atmosphere system. The atmosphere player technology for UHD content is based on the professional Apple desktop system, the MacPro. The atmosphere application provides an intuitive and user-friendly interface supporting all the required features of such a system: playlist creation, playlist scheduling, looping, audio control. All channels are frame accurate synchronized. The content is fully encrypted.
The atmosphere platform has been designed to be displayed on state-of-the-art visual presentation equipment, multiple HD and 4K displays, LED walls or HD and 4K projectors. The standard requirement for the atmosphere platform are 4 full HD monitors to display its high resolution 4K content. The screens vary between 42" and 103" depending on the location size and the individual needs of each customer.
Hotel Lobby at Marriot Berlin
KEY FEATURES
First Ultra High Definition plug & play platform for multiple displays
first plug & play 4K resolution platform (using market standard hardware components)
user friendly and intuitive system, requiring no training
Exceptional picture definition and clarity
the highest quality video platform available in the market today
four times the resolution of 1080p HD television
Highest sound quality
true sound reproduction, highest recording and mixing quality
sampling rate of 192kHz, 24 bit
Exclusive Content Library
only platform offering a UHD video and audio library for multiscreen entertainment
Security
exclusive content and software fully encrypted
hardware encryption key based on the HASP Time Key from Safenet
User-friendly interface
intuitive user interface comparable to iTunes
iPad application allows remote control of multiple systems
scheduling of content playlists for different days and times
tracking and reporting played content
Online administrative capabilities
all systems can be managed from a central remote location
CONTACT:
atmosphere media GmbH
Im Mediapark 5b
50670 Cologne
Germany
Tel.: +49 (0)221 126 116 92
Mail: mail@atmosphere-media.com
Web: www.atmosphere4K.com
In Goa:
Sona Nathan
Lotus Roots
Phone: +91-7387282221
eMail:   sonar.nathan@lotus-roots.com