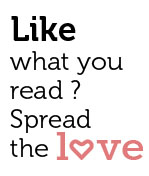 Share
Prem Joshua (3rd from left) at Teso
Starting 2015 Off On A Magical Note
If you haven't figured this one out yet, medicine it could be because you're from Mars or perhaps just cloistered in the comfort of your living room, away from all distraction, civilisation and fun. But one of the hottest, most magical destinations in Goa these days is a hidden gem on the banks of the Anjuna River in Siolim called Teso Waterfront. These guys are writing the book on heart-warming, soul-stirring, unusual musical entertainment in Goa, and doing so in one of the most spectacular settings imaginable.
Teso Waterfront had the privilege of hosting a number of wonderfully successful events at the end of 2014. The fun started with Prem Joshua & Band live in concert by GROOVE TEMPLE SESSIONS on Dec. 26, which was very well attended by a highly appreciative crowd. Among the guests were tourists as well as prominent personalities, including Remo Fernandes, DJ Aqeel with wife Farah Khan Ali, and Kimi Katkar. To call the evening "successful" would be an understatement. People danced and grooved next to the stage in the cool December air, lights shimmying off the water. The music, a blend of east and west, was mesmerizing, and the vibe fantastic.
Then the following Sunday, Dec. 28, the weekly Soma@Teso Sundowner was attended by guests like Bipasha Basu, Nandita Mahtani, Karan Singh Grover, Rocky S, Oscar, Dev Gupta, Harry & Sangeeta Singh, Mustafa & Rukshana Eisa, Bina Aziz, among others.
And finally the New Years Eve ALL NIGHT Party… It was a houseful, to say the least. Guests ate, drank, danced and had a rockin' time. SOMA PROJECT put together a great lineup of DJs, which included Nic Thomson, Sashanti, Mescalito, Karan Third Eye, Robby, Leon and Hi Gash, all of whom kept the crowd on the dance floor till after sunrise. Celebs like Urmila Matondkar, Vikas Bahl (Director of QUEEN), Tanuj Garg (CEO BALAJI FILMS), Madhu Mantena (Film Producer), Tarun Mansukhani (Director of Dostana), Sameer Arya (Cinematographer) & Shrishti Arya, Pooja Bedi, Mahek Chahal, Sabina Singh, Narendra Kumar,Etc were seen having a blast.
Tanya & Kishan Kumar were happily taking care of their guests during this entirely magical evening.
And here's something else worth mentioning. On the night of Dec. 30, PRIYANKA CHOPRA came with a few friends to chill at Teso!
After the successful concert with Prem Joshua & Band, another concert is planned for Jan. 16, back by popular demand.
Karan Singh Groover at Teso
For all of you Teso Waterfront virgins out there, here's another little surprise. Teso is not just a nightlife venue that attracts the glitterati of India. It's also a world-class restaurant and boutique resort, with rooms overlooking the water and exquisite service and luxury. Talk about magic…

Dj Aqeel