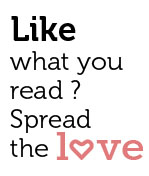 Share
A Taste of Milan in Mala
You can be excused if the first question that pops into your mind when you enter Baba's Wood Cafe is, pill "What is it?" After all, sickness it's not just a restaurant. Nor is it just a furniture store. The fact is it's both, and yet the words "restaurant" and "furniture store" somehow fail to do it justice.
You see, as it often is with the finest things that life has to offer, simple words can fail to adequately represent reality. Yes, Baba's is a restaurant, but it happens to have the best, most authentic Italian food (in mine and many others' opinion) in the entire state. Yes, Baba's is a furniture store. But the offerings here are so unique, so exquisitely designed that the effect is nothing short of magical.
Hyperbole? Overstated? Spend just a little time at this elegant establishment tucked away in the equally quaint Mala- Fontainhas area of the Goan capital, and you will see that I am NOT guilty as charged.
Baba's is one of those rare destinations in Goa where it's extremely difficult to overstate its charms.
Started six years ago by Maria Grazia Goaraschi who is originally from Milan, Italy, the space exudes heart-warming, golden charm from the outdoor garden area to the elegant designer furniture indoors, spread across two levels.
Maria goes to lengths to ensure that visitors get an authentic experience with the wines and ingredients for the menu, including importing the gelato all the way from Italy. It's probably the only place that you can be served grappa, a concentrated brandy made by distilling all the elements of a grape.
The impressive wine list has rare offerings like Barolo, known as one of Italy's greatest wines. And meat lovers can savour the cold cuts like prosciutto crudo, a dry cured ham or mortadella, a kind of Italian sausage. One can't leave out real Italian cheese and Maria proudly uses imported pecorino romano cheese in her cooking.
The wood-fired oven is a prominent sight if you're seated outside and guests equally enjoy the thin crust pizzas, fresh salads, crostini and of course the pasta.The mains are refreshingly more varied than multi-cuisine restaurants that serve pseudo-Italian recipes. At Baba, you can find specialties like Spaghetti alle Vongole made with clams, Beef Ravioli and Gnocchi with Gorgonzola.
Indoors, the furniture collection is handpicked from Italy, Vietnam, China and France, in keeping with the demand from her hotel and restaurant clientele. Many designers also create collections which are popular with metro residents outfitting their second homes in Goa. Made from Eucalyptus wood or other materials in cheerful colours, the style is best described as classic and elegant, sometimes with a contemporary edge too.
Spaghetti Alle Vongole
The store also sells products back in the European market as well as Dubai. Goa's market, as compared to the other markets of India, stands out due to its international and other well-travelled consumers (including a great number of Indians). And Maria is happy to share her expertise on European furniture with savvy customers in Goa (many of whom appreciate the fact that her well-made furniture easily retains its sheen during the blistering summers and torrential monsoons).
Among Baba's clients is Deltin Suites, which has parasols and other furniture in its garden and around the pool stocked by Baba's. Lots of Bollywood personalities also visit Baba's, both for the food and the wood. People come from Delhi, Bombay, Bangalore and many other places.
The products include chandeliers, tables, lamps, chairs, cupboards, mirrors, sofa sets, tablemats, candle stands, glass jars, old clocks, statues and garden furniture. They also have a space dedicated to lifestyle accessories from various leading designers.
Maria chooses her stocks from the things she fancies and also what would suit her clients best. And she pays attention to detail, such as the ability to wash a parasol or maintain furniture by merely applying linseed oil.
Her supplies are always stocked and ready to go, available on bulk order as well. Baba's does home delivery so the whole process of shopping is convenient and enjoyable.
Rounding off the design is the fabulous artwork displayed by local artists such as Vitesh Naik, Norman Tagore and Manjunaath Naik. It's also easy to identify Yahel Chirinian's unique mirrorwork sculptures as the Arporabased sculptor is also well represented in the store.
Baba's Wood Café is open from 12:30 pm to 3:30 pm for lunch, and 7:00 pm to 11:30 pm for dinner daily.