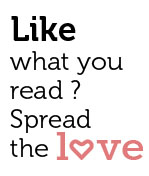 Share
Goan Afternoon Tea and Masters of Food and Wine – Revisiting Goan traditions at Park Hyatt Goa Resort and Spa
Park Hyatt Masters of Food and Wine is a series of sophisticated culinary and beverage experiences hosted at Park Hyatt locations around the world. On Day 4 of Cashew Trail, the annual harvest celebration at Park Hyatt Goa, guests savoured a five-course Goan degustation dinner where each course was artfully paired with an exclusive collection of Feni from the Vaz Estate of Madame Rosa Distillers.
The evening was a culinary journey soused in traditions and told a story of pioneering distillers and family heirloom. The highlight of the evening's menu was the sea bass peri peri, dry prawn fou paired with cashew feni 3 years old, single oak bourbon cask and a delectable modern interpretation of the classic Goan desserts: bebinca, dodol and alle belle, served with the exquisite cashew feni 5 years old, single oak port cask.
Day 3 of Cashew Trail offered the ladies a laidback afternoon with an inspiring book reading by author Katharina Kakar from her book 'Moving to Goa'. In keeping with the essence of the Cashew Trail celebration, the quintessential afternoon tea was refashioned, borrowing from local culinary traditions. The decadent confections and delicate savouries used elements of the cashew fruit, and were accompanied by a choice of teas. While the ladies enjoyed the afternoon soirée, young guests had a fun afternoon at a junior master class.
To know more about the annual Cashew Trail, please call +91 8322721234 or email  parkhyattgoa@hyatt.com.  Stay up to date with the festivities on Facebook, Twitter, Google Plus and Instagram. 
Note: The corner is a regular space where businesses, entrepreneurs and all others with noteworthy projects can 'strut their stuff'