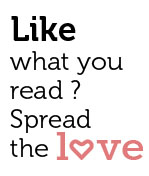 Share
It's IPL mania! For the love of cricket, and for the sheer joy of the game, vialis 40mg we decided to place this beloved Indian national pastime on our cover. We hope you enjoy reading about it!
Of particular interest in this edition of Goa Streets is our story on the resumption of mining – taking a step back and looking at the whole issue from a wide perspective. Don't miss our coverage of two very special art events in different parts of Goa – one in Panjim, the other down south in Palolem, as well as our mouth-watering food story on Deltin Suites and our Music & Nightlife piece on Cheenos, the fabulous new pub in Baga. On these pages we tell you about an extremely worthwhile organization that fights to protect Goa's most vulnerable dogs and cats. And when you read our piece on the 10 Things Never to Say to Your Boss, think about how many of them you adhere to!
Please also check out our regular feature Wheels on Streets, with its valuable information on all things automotive. And our story on well-known Italian Chef Alfonso Montefusco, who's now in Goa for 'An Italian Sojourn', the Italian food festival at the Goa Marriott Resort & Spa.
Before we depart, we'd like to draw your attention to a wonderful new radio play on All India Radio sponsored by Goa Streets. Stay tuned for details on www.goastreets.in and our Facebook Page GoaStreets!