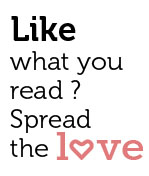 Share
Believe it or not, sometimes there is one
He was not a rich man by any measure. Whatever resources he had went into going abroad to work as a driver. After about five years, order he got married and settled down in his home village of Poira, part of the Bicholim region of north Goa.
And for a man from Bicholim, one of Goa's main mining centres, his next step was perfectly normal.  He invested all of his savings into buying a truck to transport iron ore.
"At first when I returned to Goa some six years back, mining was the only option for me, which not only was easy but also lucrative" Devanand Karbotkar says.
 For a long time, things went well.
"I made profit and within a few years was able to buy another truck and I gave it to my brother," Devanand tells with pride.
But when the Supreme Court decided to ban mining in Goa four months ago in the wake of a Rs 35,000 illegal mining scam, the good times for Devanand – and thousands like him – came to an abrupt halt.
Now he's following the business of his forefathers: Farming.
The government has not given the exact number of people who've been rendered unemployed by the mining ban, though moves are now afoot to provide them with some compensation.
Many are sitting idle, hoping the politicians will soon resolve the issue.  But for Devanand and many others like him, there is life after mining. For some it's agriculture, for others a tourism job on the beach belt or perhaps some kind of job in the city. The fallout from the ban has included the good, the bad and everything in between – from trees that can breathe again to the shattering of residents' financial security.
Life in the Goan mining belts has been transformed, and perhaps nowhere is this more evident than in Bicholim, home to some 15 villages whose residents are almost completely dependent on mining.
 "There was no option," Devanand explains. "We were left unemployed and the only option that we had was to toil in the soil."
 Another Bicholim native, Sada Naik, also invested his entire life savings in trucks. After graduating from Goa University, he found himself with a degree but no job.
 "Besides this degree I had another thing and it was the license and I thought of making optimum use of it" Sada recalls.
 So he bought two trucks and "all went on well" until the ban. Now the trucks are parked outside his house while he (remember, a university graduate) works as a driver on the beach belt.
Another truck owner spoke of earning at least 1.5 lakh per  month at this time last year, before the ban went into effect.
Bicholim is one of the areas most affected by the ban. Residents' great grandfathers were into farming but the current generation had abandoned it with the aspiration of grabbing the 'easy money' generated by mining.
In the wake of the ban, one gentleman who asked that his name not be used in this article said he's been able to get by because he had the foresight to have a Plan B.
"I had two trucks and earned profit on them but instead of just depending upon them I was also thinking about another side business," he said.
After his two trucks were rendered idle, he started dairy farming, something he's been thinking about for a long time.
 "This business might not fetch me the same returns as mining, but it has given me a means to sustain during this tough hour," he says, lamenting that the mining has stopped but expressing happiness that the ban has given him a chance to pursue a vocation he likes.
 In Bicholim, the worst affected areas by mining are Pale, Surla, Dingne, Navelim and several other villages.
"In all these areas the Kulagars (plantations), farms and the springs are destroyed," says environmentalist Ramesh Gawas.
"If you consider Bicholim, rampant mining has hit this city in a serious manner. The companies have entered the city area and there are serious health problems like asthma among these mining affected people," Ramesh adds.
 At Lamgao in Bicholim, several lakes have been submerged under the silt while in the village of Shirgao there are hardly any wells left with pure drinking water.
"The famous tali (lake) of Shirgao used by dhonds (devotees) during the Shirgao Zatra is getting affected due to rampant mining in the village," Gawas states, while also mentioning villages named after wild animals who once roamed free but do so no longer.
 Slowly, however, the picture in these areas is changing. With the mining ban, many roads are largely free of traffic and the trees by the roadside seem to be breathing fresh air for the first time in a generation.
"Last year it was impossible for anyone to travel from Bicholim to Ponda by crossing Pale," says Pale resident Vijay Desai, explaining that the preponderance of trucks on the road left no room for private vehicles.
The road used to be a "mining warfront," he said, but now is conducive even to an evening stroll.
"We hope that this year the yield of the cashew plantations will increase in these areas with the dust pollution nearing zero," Vijay says.
Sachit Gawas from the village of Maina-Navelim was among some 40-odd farmers who seemed to know what was going to come.
"We knew that mining was going to stop and so we opted for farming along with mining since the last two years and now that mining has stopped, we hardly feel the pinch" Sachit says.
The sarpanch of Navelim panchayat, Gopinath Gawas, has been highly supportive of the farmers.
 "Most of these farmers are also involved in mining but they know that easy money is also easily lost and so here at Maina all these people came together and started cultivating the land which was left barren for last 13 years."
Gopinath has worked hard to ensure that every farm has electricity and road facilities.
He and others say Maina is providing a good example of how people affected by the ban, when they put their minds to it, can find alternative ways of sustaining themselves.
Of course, that's not an option for everyone – something not lost on the Goa government, which is preparing to spend Rs 15 crore per month to provide between Rs 3,000 and Rs 6,000 a month to all those who lost their livelihoods because of the ban.
It seems milking cows, planting crops and driving taxis can't make up for the whole shortfall after all.
/
/
/