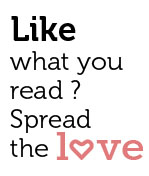 Share
Joel Rodrigues wears many hats with a passion
I caught up with 29-year-old Joel at his home in Dramapur, a scenic village in South Goa. Five years back, treat Joel armed himself with a diploma in education and has since been teaching at St. Britto's High School in Mapusa. He has also trained as a fitter and completed a maritime course as an oiler.
"I have gone through many hard times in my life," muses Joel. "I have come to place trust in my abilities and go forward in life. That is why I am a teacher and a dramatist today."
Joel teaches Mathematics, English and Konkani to his students and also gives coaching in football. He adds, "I have always been participating in sports and skits, etc. During my teens, Fr. Jerome motivated me to join as a catechist, which I took up to teach religion to a bunch of young churchgoers." It was later that his aunt Ellis, herself a teacher at the RMS school, motivated him to take up teaching as a profession.
"I enjoy teaching as it's a two-way process of teaching and learning. I have realized my weak points and have worked on them to make a difference in my students," says a humble Joel, who rises at five in the morning to leave for his teaching duties.
Theatre is another of Joel's passions. He has acted in about 17 tiatrs so far. His first role was in 'Fottkiro'(Liar) directed by Kissan de Chinchinim. His buddy who was originally supposed to play the role happened to be acting in another tiatr, and requested Joel to play the part in his absence. And then there was no looking back! For the past two years, he has been playing the role of a villain.
After a long day, Joel reaches home by five in the evening, but this young man still finds the time to go to his garden and whisper sweet nothings to his third love: his begonias!
"Begonias are like kids," he smiles. "They need a lot of care. Too little or too much watering can kill these beautiful luscious begonias."
This begonia lover owns 80 varieties of this perennial flowering plant and has plans of starting a plant nursery in the future. He says, "I enjoy growing plants and taking good care of them. When I water the plants, my whole attention is riveted on them and it makes me forget my problems."
Joel has different types of begonias, anthuriums and orchids. As he gives me a guided tour in his garden, he points to an Iron Cross Begonia and says, "That's my favourite one! I love its colour. The cross marks with surrounding green colour make it look attractive."
Joel has also won many awards for soccer and in various cultural activities. His role model is his dear mother Milagrina who at times waters the plants in his absence.
He has some words of advice for the youth of today. "Use your leisure time constructively. Make less use of mobiles. Balance your time to study, work and play. Conserve trees."