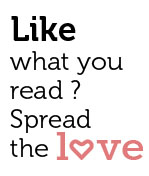 Share
Goa Marriott Resort & Spa hosted a tremendously delightful traditionalChristmas Cake Mixing Ceremony on Saturday, 17th October, at 1 pm, at the poolside patio. The invitees gamely donned aprons, gloves and caps, and armed themselves with bottles of liquor, ready to tackle the colourful mounds of dry fruits, nuts and spices. The special invitees this year were none other than the FC Goa golden boys, including Lucio, Gregory Arnolin and JofreMateu!
Executive Chef Anupam Gulati briefly addressed the invitees and announced the commencement of the ceremony. Being a long-awaited celebration of an age-old tradition, the spirited Marriott chefs,led by Executive Chef Anupam Gulati and Asst. Pastry Chef Samantha, were gleefully joined by the FC Goa team members, guests, friends and media representatives in generously mixing the rich and vibrant ingredients, resulting in nothing short of a spectacular cake mixing event. The Marriott Associates were excited to be hosting this fun-filled holiday activity, heralding the onset of the new season.
The cake mixture included ten varieties of nuts & dry fruits and a variety of aromatic Indian spices soaked in liquor. A five hundred kilogram mix was made with cashew nuts, almonds, black currents, ginger peel, orange peel, figs, dates, glazed cherries, raisins & sultanas. Some of the aromatic Indian spices used were cinnamon powder, cloves powder, cardamom powder, dry ginger powder, nutmeg powder, star anise, etc. and the liquors included rum, brandy, port wine, cointreau, sherry, red wine & white wine.
Both the young and the old enthusiastically participated in the traditional cake mixing, in eager anticipation of the coming festive season.
Note: The corner is a regular space where businesses, entrepreneurs and all others with noteworthy projects can 'strut their stuff'