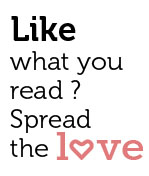 Share
Top Street Band From Barcelona, Spain Set To Rock Laguna Anjuna
Don't Miss It! Concert Takes Place Friday, Feb. 12 At Laguna Anjuna, 7:30 pm onward
"It's going to be a blast of happiness for us to perform for the people of Goa!" say members of Made In Barcelona, the famous street band from Barcelona, Spain. "We want to share our music with everybody."
The eight musicians who perform as Made In Barcelona also play with other bands and musicians and for other music projects, says founder member Canek Gonzalez Guerrero at a press meet at Laguna Anjuna, a country house resort near Anjuna beach, where they will be performing on Friday evening. But, he asserts, they really enjoy themselves the most when they play on the streets of Barcelona, the Spanish city famed for its street musicians.
"What we share in common is a love of music. We come from different countries and from different music cultures. What connects us is that we love to play for the people. When we see people becoming happy by listening to our music, that is what makes us also very happy!"says Canek. "In Barcelona you meet people from everywhere. Now we're in India and we have opened up to a new culture. We like to play spontaneously."
Canek himself was an illegal migrant in Spain for four years, having gone there from Mexico. Other members are from Spain, Uruguay, Colombia and France. They describe their music as a bit theatrical. "We like theatre, too. We were doing theatre with music. There was a comical element to the band," they say of the band's performances over the years at the Pier in Barcelona where they have been performing continuously for the last ten years.
Barcelona is well known for its streets filled with music. There's a good chance of running into a street artist at every corner, and the sounds of these colourful musicians gives the city a bohemian and happy vibe. What travellers find amazing is the quality of the street musicians in Barcelona. Most are extraordinarily accomplished, and it's a great joy to sit and listen as they perform at large plazas, church squares and tiny street corners.
Made In Barcelona is one of the iconic street bands of this city, and have performed all over Spain and Europe, and also in Brazil, Cuba, Uruguay and Mexico. This street ensemble throbs as the Spanish epicentre of Latin music, echoing through several music projects across the globe, including collaborations with musicians like Manu Chao.
"People go to Barcelona for the lively music scene and the nightlife," says Farrokh Maneckshaw, the owner of Laguna Anjuna. "Made In Barcelona is the most famous street band in Barcelona and they have played all over the world. This will be their first time in Goa. It will be a special show."
Laguna Anjuna has emerged as a cool live music destination, nestled in the heart of bohemian Anjuna. "Lively, lusty, uninhibited performances," are what characterizes Laguna, says Farrokh. "It's vintage, old world, hippie Goa, a throwback to the country house style."
Made In Barcelona comprises of Stephane Aupritre Mathieu – voice and saxophone, Salvador Donetti Victoriano – voice and flute, Carles Estruch Mansanet– tuba, Canek Gonzalez Guerrero – voice and small percussion, Roger Martinez Pifarre– drums, Pierre Minetti Fernandez – voice and guitar, Andres Rodriquez Lopez – voice and percussion (congas)and Eduardo Tancredi Waldemar – voice and electric keyboards.
 Made In Barcelona performs at Laguna Anjuna on Friday, February 12, 7.30 pm onwards.
 Laguna Anjuna, Sorantowaddo, Anjuna, Bardez, Goa.
 For bookings and reservations
Tel: 8854819309, 9011071945.
 For media queries, please call Joseph: 9763554493
To get to Laguna Anjuna take the Flea Market road till Anjuna football ground/ Sacred Heart School; there instead of taking a left to the Flea Market, go straight for another 200 meters where you will spot the signboard for Laguna Anjuna which is on the right at the end of a small lane.