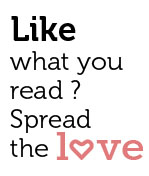 Share
The official Christmas action seems far, treatment but Goan families, bakeries and resorts have already started the occasion. The Annual Cake mixing at Park Hyatt Goa was held at The Veranda. The event was lead by Chef Nelson, Pastry Chef who shared tips with guests on how to balance dry fruit with wine and preserve it for the perfect cake mix.
"Close to 300 kilos of assorted dry fruits were mixed with other ingredients e.g. cinnamons, nutmeg and generous amounts of liquor (more than 25 litres) which will be stored at room temperature in the bakery (located in the hotel), to soak in all the liquid and mature beautifully in time for the festive season. This marinated assortment of dry fruits will be incorporated while baking delectable cakes, puddings and other delicacies. The longer the mix is retained, the tastier will be the Christmas cake", said Chef Nelson, Pastry Chef.
Also present at this ceremony were General Manager- Thomas Abraham, Director Food and Beverage- Srinivasan Raman, Executive Chef- Saulo Bacchilega, EAM-Rooms- Subhrajit Bardhan and other hotel guests and associates.