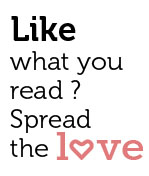 Share
Madboy/Mink
Rockin' Goa This Weekend Don't Miss It!
If you are a lover of EDM and rock and are always looking to hear head-thumping, high-energy music live – and not just on Sound Cloud or 9 Tracks – then the year's first  music festival, ZimaFest 2015, is your destination. Zima – the Russian word for 'winter' – is the celebration of the season on the warm sunny beaches of Goa, making it India's Newest Live Musical Festival which will witness an amalgamation of the best culture and music of Russia and India at La Brise, Candolim, Goa from 24th -25th January, 2015.
Goa's tranquil waves will absorb loud sound and melodic vibration on the first long weekend of 2015 with ZimaFest's focus on live acts.  ZimaFest will present a musical program with performances by Russian and Indian rock bands, such as the cult Russian group NIGHT SNIPERS, a team with a rich history of twelve years, Dolphin (also from Russia), poet and experimenter, whose work fans have long loved for its honest and candid lyrics, as well as Parikrama (India) – a unique group from New Delhi, who have played more than 3,000 concerts. Also playing are two of India's coolest bands, Madboy/Mink and F-16's (funk and electro-pop).
ZimaFest has not forgotten the fans of electronic music and has brought together great artists from the EDM community. Headlining Saturday 24th evening will be Karsh Kale (India), who over the past 12 years as a solo artist, producer, composer and DJ has turned the world of electronic fusion upside down and helped create a whole new genre of music and culture. And at the centre of Sunday's program will be DJ Avalon (UK) – one of the most famous representatives of the international psy-trance scene. He has worked with such DJs as Tristan, Astrix, Loud, and is currently ranked first in many charts with his new creation «Avalon remixes».
Also at the festival, you can enjoy performances by your favourite DJs from Belgium, Argentina, Switzerland, India and many other countries, delighting you with their sublime musical sets.
What- Zimafest – India's Newest Music Festival Rocking Goa This Weekend
When– 24th – 25th January, 2015
Where- La Brise, Beach Road, Candolim,  Goa
Entry- Tickets starting at Rs 1500 for a day pass
Website- http://www.zimafest.com