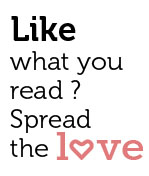 Share
Bina Datwani
Discovery of a rare breed of selfless souls
Ok, help so most of you have had an overdose of the mushy sentimentality that accompanies the Christmas season and were looking forward to the usual quirky and interesting articles that is this paper's calling card; well, ask tough.  For what better way to start the new year than by giving thanks for all the things that went right last year and expressing gratitude to all those who made it possible.  That way, you won't have to work so hard to fool Santa this year into believing that you've been nice and not at all naughty!
To begin my story, let's rewind a tad.  On a random day in early 2013, at exactly 5:30 am, I sat watching slate grey clouds throwing a steady drizzle of gentle rain down onto the pista green fields from my sleeper cubicle on the Volvo bus; the only key ingredient missing from this cosy scene was a cup of steaming hot chai.  Suddenly, the title song from the Bollywood film 'Bombay to Goa' popped into my head for I was making identical tracks, hoping for a better quality of life by adopting the Goan formula of Sussegad.  Fast forward to present day, one is happy to report success, the credit of which goes to the locals, who are the common thread of my ramblings today; a salute to some of the people that saved me from ending up in a padded cell with a straitjacket.
Yours truly relocated to a new home a few months ago, which means I've felt like slitting my wrists at least twice a day since then.  Fortunately or unfortunately, I was flying solo when moving, so it was the working class (plumbers, electricians et al) that bore the brunt of my tantrums.  Victim No 1 was Sanjay the carpenter.  Here, despite the fact that his dad was seriously ill in hospital, he donned the good Samaritan hat and arrived at mi casa.  Why?  Because, as he explained, the desperation in my voice had struck a chord.  Going above and beyond, Sanjay dragged an electrician along – no mean feat – and then patiently walked around the house examining its challenges and gently recommending remedies.  Definitely a keeper.
Next on the gold star list is Sunita, my housekeeper, who has balanced on precarious window ledges to keep my place clean and who once asked me if she could fix me something to eat because I looked shattered. And then there's my friend Peter, who rescued my house from sinking a la Titanic by bullying a plumber to show up, calling every half hour to ensure the job was getting done.
My list of random acts of kindness includes the Delfino supermarket guy who suggested I try a cheaper version of port wine which he thought tasted better than the more expensive variety; the owner of Hometown, who cheerfully provided the name of his competitor for a product he didn't carry; the manager of my ex-housing complex, who would wake up early on Sunday – even though it was his only day off- to deliver fresh warm pois.
 Obviously, there are a lot more lessons to be learnt about the art of "give and not take"; I hope we all develop the sense to open our hearts and minds at the right moments.  And to absorb these unselfish Goan qualities via air, food and drink!  Amen.
Happy New Year.
binaad@yahoo.com