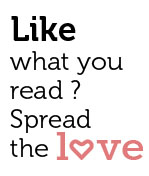 Share
Ideas For A True Goan Easter
Easter in Goa is as much a time for a renewal of faith as it is for treats and dances
 Compared to its more popular cousin, ailment Easter in Goa is tinged with an even greater religious undertone, cure particularly with its preceding weeks filled with solemn prayer, penance, and Eucharistic services rather than the sweet-making frenzy and discussions over dresses that overwhelm the days before Christmas.
With the summer heat closing in, one might expect Easter to suffer a commercial shock wave as everyone takes cover from the blistering sun. For tourists, prices are not as ridiculous as they are during high season and the festivities tend to feature a more local crowd. For locals, it's a less hectic, more intimate time with immediate family members.
But there's still a lot that makes Easter a reason to celebrate, whether you believe in its religiosity or not!
To bring in Easter in true tradition, it is essential to attend an Easter Vigil, otherwise known as a Paschal Vigil in reference to the Jewish festival of Pesach or Passover. A day before his crucifixion and death, Jesus Christ celebrated Passover with his disciples as any Jew would, with traditions particular to his people's commemoration of the festival, re-enacted during Maundy Thursday services.
Traditionally, an Easter fire is brought to life and the main celebrant of the service lights a Paschal candle, whose light is often passed to the congregation who hold candles symbolising Christ's resurrection and the spreading of his 'light' through the world.
Any church in Goa will provide this experience, but many crowd to the Shrine of our Lady of Fatima at Don Bosco grounds in Panjim for the lovely choir. After the service, it is customary to sweep your lovely lady away from solemnity and towards celebration. There are the usual traditional formal balls at Emerald Lawns, Alva Mar and a host of other places, where air kisses are exchanged, paper fans are waved against the heat and lots of dancing ensues.
But there's also the more new-age entertainment that draws youngsters on the look-out for something extra special on the electronic dance music scene. If you fancy a party that pre-empts a solemn celebration, try heading to Club Zoya in Benaulim for a rockin' Easter Grind, or check out the Guru Bar in Anjuna for some musical Easter cheer.
As if in answer to a prayer, the International Centre in Dona Paula is offering to beat the heat with its Easter Grind '15 Pool Party on April 05 where you can end the day soaking in the beautiful summer sunset. In South Goa, Gigi's returns with Barefeet Easter '15 promising lots of dancing and good cheer.
After 40 days of Lenten fasting and abstinence, tongues are wagging for succulent meats and desserts, and throats are parched for the heady taste of alcohol. Food lovers get a tempting appetiser of the good things to come in the form of aromatic hot cross buns eaten over Maundy Thursday and Good Friday.
Bakeries across the state – particularly A Pastelaria, Confeitaria 31 de Janeiro and Mr Baker in Panjim, and Mog and Royal Foods in Margao – make their own versions of the delicious bun popular with loyal customers. They also stock Easter staples including baath cake and marzipan sweets. Monginis outlets everywhere are flooded with attractively wrapped eggs, packed in beautiful boxes for gift-giving, and special cakes for the occasion.
Bakery cases filled with eggs, both marzipan and chocolate, Easter bunnies and cute Easter chickens are a treat for the senses. For the fussy, be sure to check whether the eggs are whole chocolate/marzipan or simply a casing for some goodies.
For an old version of chocolate eggs, possibly made during your grandmother's time, refer to Joyce Fernandes' recipe of Ovos de Pascoa. Instead of molten chocolate, it uses milk, cocoa, sugar and Marie biscuits to lovingly coat chopped almonds and cashewnuts into a fudgey egg. A finger-licking trip to the past! Of course, Kornelia Santoro's delightful chocolate eggs, are nothing to scoff at, either!
Easter might not be much of a holiday in terms of days off from work, so dipping into the exceptional service of today's hospitality industry might not seem like such a bad idea. The Goa Marriott Resort & Spa in Miramar offers a Grand Easter Sunday Brunch with a special egg hunt for children. At Grand Hyatt Goa, there's an egg hunt, bouncy castle, magic tricks, face painting, balloon sculpture and egg painting for little ones, while the oldies enjoy live stations and a special mimosa bar at the hotel's Easter Celebrations.
South of the Zuari, a lavish Italian lunch awaits you at the Park Hyatt Goa with exciting events for children including card making, egg hunts, a special Easter movie, an interesting egg dropping competition and a beach treasure hunt.
To bring the party to you, try the mouth-watering offerings on Magsons' Easter Menu – from traditional Greek lamb roast, chicken furno, roast turkey, barbeque pork spare ribs, seafood marinara, turkey breast, roast pigling and meat loaf, to pork filet mignon, chilli con carne and delights commonly found at a Goan feast.
So pick a place and enjoy the perfect Easter.