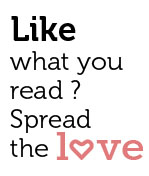 Share
Goa Streets Valentine's Day Love Story Contest
And the winners are…
Congratulations to all the winners of the Goa Streets Valentine's Day Love Story Contest! The three prize-winning entries and another five lovely stories are published below in Goa Streets, as promised!
________
Stay
She loves me? She loves me not?
This is all I can think of,
don't know what's on her mind.
Well I'll say that I Love Her…
But I do have something I wrote for her
and kept it in my drafts for a long time…
" I miss your curly hair brushing my body,
when I pull away after a hug and
when you give that goodbye sigh,
when you dance when you smile,
when you glance at me and I'm already lost
looking at you for a long while,
when you make that cute tongue
after that wink, I thrive,
when I stare into your bright eyes
I feel like saying stop, I won't survive,
when you try hard and concentrate,
your affection that won't separate.
More than infinite things I've gotta say,
a lifetime is less if you could just stay…"
• VARUNANSHU DESAI
—————————————
Forever Yours
Jenny and I were married for 10 years when she was diagnosed with cancer. We had two kids. She died two years after her diagnosis. When she died, I lost all faith, but I raised my children and I went on with life. I am now 80 years old and I have never remarried. I don't want anyone else if it is not Jenny.
• David Salina
——————————————-
Got Milk!
When I was in my early 20s, I was a milkman. I used to deliver milk to a house for a couple of years, and I remember there was one particular house that was my favourite house to visit because inside it lived a lovely young lady who I thought was really pretty. I never said anything to her and she never spoke to me, either. But I know she knew I noticed her, because her smile and her eyes told me so. I never got up the courage to go beyond admiration though, and after a couple of years I gave up that job, stopped visiting that house and I assumed I would never see this girl again. So you can imagine my surprise when she walked into the restaurant I own 25 years later. I didn't recognize her until she and I made eye contact and she gave me the same look that made my heart dip so many years earlier. I recited the area of town she used to live in and her jaw dropped as she said, "You're the milk man!" Here's the best part. Both she and I had been married but are married no more. This meeting in my restaurant happened six months ago. We are getting married in August! I made certain not to let her get away twice.
• Jerry Silver
——————————————
Never Too Old to Love
My wife and I are both in our late 70s. Recently we went to a restaurant and the owner said, "I can see you two have been together for a very long time." Then I replied, "We just celebrated our second anniversary." I was a widower and she was a widow, and now we both get a second chance at love…
• Rajesh Kumar
——————————————–
Plaid Made It!
I was at a party and there was this very geeky looking guy dressed in what I thought was a very silly way – plaid shirt that didn't match his striped pants. I wasn't very pleased when he asked me to dance, but being polite, I didn't decline. He was about the worst dancer I ever saw, basically unable to keep up with the beat and stepping around like some kind of awkward jungle beast. But then he stayed with me after the dance to have a bite, and within minutes had me laughing my head off with his funny stories. He also asked me all about myself and actually listened to my answers. After 42 years of marriage, a couple of kids and four grandkids, this man still has me laughing!
• Gita Sharma
————————————————
A Lucky Position
So I was a prankster in school. I'd randomly dial digits and prank people. Called this number (which funnily ended with 69) and got talking.
Prank was funny. She was funnier. We would speak and I got to know she lived in the same town. We met, we hungout, we fell in love. 🙂
69 is also our lucky number now.
• Devendra Makhija
—————————————————
Too Much To Take!
Today I pointed out to my boyfriend how Valentine's day, my birthday, and our one-year anniversary were all coming up in the next few weeks.
He then promptly broke up with me…
• Karen d' Mello
—————————————————-
Come Fly With Me
I was supposed to fly from Bangalore to New Delhi but I was late to the airport and missed my flight. I was very upset because I had an important meeting in Delhi. I was placed on a later flight and was quite pleased to be seated next to a beautiful young lady! She and I got to talking and we decided to meet up later that evening in Delhi. That was 15 years ago. We've been happily married for 14 years and have two beautiful children. I thank the heavens above that I missed that flight.
– Praveen Sutel
———————————————————
 .
.
.