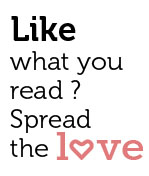 Share
Pankaj Trivedi
Tata Capital – Do Right – Half Stories
The 'Do Right' initiative by Tata Capital aims at inspiring and creating an overall positive impact in the society at large. The initiative, drug reflective of Tata Capital's brand promise – 'We only do what's right for you', is an attempt to get parents and other adults to spread the spirit of 'doing right', inspiring children through their actions.
'Half – Stories' is an initiative by Tata Capital,  that identifies unique stories of courage, perseverance and determination from across the country, highlighting the little challenges that these individuals/ communities face and then letting ordinary citizens like us to step in and support their causes. It collates these stories on a single platform and helps us participate in building a better tomorrow for these individuals / communities. These stories collated on the website 'www.doright.in' offers us the choice to complete their half stories and help these individuals meet their needs.
The Tata Capital Do Right team commenced the 2000km journey, starting from Dharamshala in Himachal Pradesh all the way to Guwahati in Assam. Across the journey, the team will identify simple, everyday stories of people and place these stories, through photographs and videos, on the Do Right website (www.doright.in) and the Do Right Facebook page (www.facebook.com/doright.in). Tata Capital, will reach out via digital media, specifically social media, to make people aware of these 'half-stories', detailing how they may support a cause in order to complete the story successfully. The initiative is in partnership with United Way of Mumbai, a prominent NGO.
Tata Capital's brand promise – "We only do what's right for you" – is a reflection of the Company's resolve to do what's right for all its stakeholders, including its customers and the society at large. As a first step, the 'Do Right' philosophy was beautifully encapsulated in the Signature Song of Tata Capital – "Karein wahi jo ho sahi". Written by the eminent lyricist Gulzarji, composed by the famous musical trio of Shankar, Ehsaan and Loy, and sung by the renowned Shankar Mahadevan. Legendary classical music artists like Amjad Ali Khan and Pandit Shiv Kumar Sharma joined the initiative and demonstrated their support through their own beautiful musical renditions of the Tata Capital Signature Song.
Log on to www.DoRight.com to support the half-story that you want to help complete! Details of how you can help and support the cause are given on the website.
About Pankaj Trivedi
Pankaj is a passionate biker and social activist. Trivedi has been riding for 17 years and has crossed the Indian sub-continent many times. He also holds a degree in electronic engineering and is a Corporate Facilitator too.
For further information, please contact:
Stuart Pereira
Senior Manager – Corporate Communication, Tata Capital
Email Id: stuart.pereira@tatacapital.com
Mob No: +91 9029080385
A Touch of Sparkle: Marbela Beach Boutique Hotel to host Frosted Gold Party
Marbela Beach Resort will add a touch of sparkle to the virginal sands of its Morjim locale, inviting guests to dance the night away to world renowned DJs at the Frosted Gold Party on January 24, 2014. From 6pm onwards acclaimed acts DJUMA Sound System and Johnny Deep will set the sands ablaze, with a sizzling side of entertainers.
Guests wearing the theme colours of white and gold will receive a warm welcome at the popular nightlife spot in north Goa where some of the state's favourite DJs including Alexander Smith, Bonny, and Tejas will spin some magic on the decks accompanied by versatile percussionist Praveen. To set the mood, skilled entertainers including fire dancers, belly dancers and others will take to the stage. The highlight of the night will be sets by DJUMA Sound System and Johnny Deep.
Djuma Sound System's Les Djinns was the single biggest selling track on beatport.com, the world's largest DJ and electronic music community. The act has to its credit well-loved releases such as Atilla, Small Fries, Zillion Lights, Bipolar, Blizzard and Stoli, as well as Indie labels like Get Physical, Rebirth, Soundz, IO and Tool Room. Mikkas has toured the world many times over, getting the crowd in a tizzy at world famous venues including The End (London), Space (Ibiza), Zouk SG (Singapore), Blue Frog (Mumbai), Kazantip (Ukraine), Villa (Oslo), Hardpop (Juarez), Nevermind (Sydney), Cielo (NYC), Stadium (Jakarta), Space (Miami), Watergate (Berlin), Kristal (Bucharest). Complimenting him is DJ Johnny Deep, an equally high profile artist who is continuing to amaze fans with his versatility. He has played at the finest clubs across India and has graced the pages of the country's leading media publications.
Drawing from an experience spanning two decades, he has spun decks around the world – from London to Sydney, Tokyo to Bangkok, Barcelona to Madrid. With ardent fans of his tech house, deep house and techno blends backing him all the way, he also ventures into pioneering electronic dance music genres such as jackin house, deep soulful house, tech house and deep downtempo. Under his alias Peter Boogie, he also drops some of the funkiest hip hop, breaks, drum and bass, and dub in town.
To get a taste of both DJUMA Sound System and Johnny Deep on the same stage, the Frosted Gold Party at Marbela Beach Resort is the best bet.
For more information, contact
PR Sinead
prsinead@gmail.com 09860873300