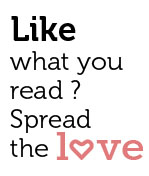 Share
Anjarle Village in Monsoon by Sachin Naik
If You Want To Make A Buck,try Try Buying The Work Of An Emerging Indian Artist!
Many of us purchase art solely for decorative or aesthetic purposes. But others buy because they believe it will help grow their wealth. Is investing in art a good idea? It certainly can be!
While investment consultants for stocks and shares are a dime-a-dozen, vialis 40mg it is not easy to find an art consultant who can guide you. Before investing, treat you need to recognize that art has its own potential and it's not a liquid asset. It is definitely a long-term investment and you cannot expect returns overnight.
Indian art has carved a niche in the multi-billion dollar global art industry, making headlines at international auctions. So more than the question of whether to invest in Indian art, it becomes more a question of which Indian artist to invest in.
The Indian masters such as Tyeb Mehta, FN Souza, MF Husain, Jahangir Sabavala, Subodh Gupta, Jayasri Burman, SH Raza, Vrundavan Solanki,  among others, are generally out of reach of small-time investors. It's worthwhile to look at emerging artists who offer the most stimulating options for investing, those who have the spark of creativity and are determined to establish themselves with their personal styles. Many are not associated with a particular "brand" of work and are perhaps experimental. This means they could be high-risk investments. But if you're able to buy their work at a reasonable rate and their star rises, as often happens, you'll be doing well for yourself financially. On the other hand, the artist you buy may fall in price and it would be impossible to recuperate your original investment.
Considering the price factor is essential. You can get an emerging artist in the price range of 25,000- Rs. 1 lakh, a paltry amount when compared to international artists on the same level. Of course, simple economics applies here. The time to buy is when the demand and price are low.
By Viraj Naik
The appreciation of works of young artists can take its own time, but if you study  artists' growth chart over a period of three to five years, one finds artists such as Rajesh Pullarwar, H R Das and Aniket Khupse,  to name some, who have seen the price double in 1-2 years.
Saatchi Gallery in London is credited with discovering Damien Hirst, the English artist, entrepreneur, art collector and prominent member of the group known as the Young British Artists, who dominated the art scene in the UK during the 1990s. Kay, the former wife of Saatchi Gallery owner Charles Saatchi, says, "Investing in an emerging artist is a challenge, but one has more interaction with the artist and is able to build a relationship and grow with the artist." Certainly that's the case with those who first invested in a Hirst.
However, there are some things to consider before investing, most importantly the skill of the artist, the art institute they attended, and if he or she has determination and commitment. Of course not every artist needs to have attended an institute, but skill and technique are important and generally don't happen in a vacuum.
Mining BOOM or CURSE by Ramdas Gadekar
Galleries cashing in on the trend of affordable art show upcoming artists. Sakshi Gallery in Mumbai is at the vanguard of the Indian art scene, bringing affordability and focusing on works that are within 'easy reach'. The gallery's focal point is prints and posters of established artists that come within the sphere of affordability. There are several affordable art fairs in held in India, so check those out, too.
Among the emerging artists in Goa, Viraj Naik, N Manjunath, Kedar Dhondu, Ramdas Gadekar, Sachin Naik and Shripad Gurav are good investments.
As a buyer/ investor one should have faith in the artist's ability to grow, and the choice ultimately depends on you.  Trust your eye and gut feeling. Invest in emerging artists only if you have the time and patience to nurture your investment. Remember, unless the artist goes into regression, has a severe setback and produces mediocre work, the price of a painting generally goes up and not down.
Buy art which will give you pleasure. Choose a work that will augment your décor and one which you can enjoy for many years, for it's not as easy as you think to sell a painting you tire of, or if you need money.
Undoubtedly works of established artists have a better chance of resale. But, emerging artists will also provide value if you invest in the right ones.
By Shripad Gurav
By kedar dhondu