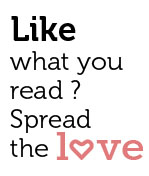 Share
Restoration is also an art
Art collectors often face damage to their paintings, and tough decisions about getting them restored. You have to figure out if the value of the work warrants restoration, and if the answer is yes, professional help is required.
Paintings can be damaged by air born dust, incorrect storing, direct sunlight, or being hung over a fireplace or on exterior walls. Fluorescent lighting is another enemy, as is excessive varnishing, heat, UV rays, temperature rise and humidity (like we have in Goa). These things can change the tonal balance of the work, and, if neglected, can lead to irrevocable damage.
Restoring a painting is an expensive proposition and requires an experienced restorer, trained in paint composition, fabric reconstruction, and up-to-the-minute, non-invasive methods.
Oil, acrylic, and watercolour require different techniques, and the expertise of a restorer starts with the least intervention possible to the original work. If you notice the paint peeling or discolour due to mould growth, you should attend to it before the damage increases.   A careful evaluation of the surface is the main requisite to determine if the painting can withstand the plan of treatment.
There's no ideal treatment that does not cause some degree of damage to the original paint. Restoring oil paintings is a complicated process and inexperience in restoring techniques can destroy it.   A canvas can tear, develop holes, or flake. Acrylic paint is relatively porous and dries differently than oil and watercolour.  Acrylics develop yellow discolouration, and when exposed to sub-zero temperatures become brittle and begin to crack. A film of dust settling on oils and acrylic is inevitable, so one must wipe the surface very gently with damp soft cloth, or vacuum it.
Foxing is a form of mildew, easily removed with an anti-mildew agent containing Sodium Hypochloride. Fading was a major issue with watercolour on paper due to the acidic nature of paper, but now non-acidic paper is available.  Damage can also involve browning, curling, creasing, and insect spoilage. There's no way to restore colour pigments especially with watercolour, but steps can be taken from further fading, by framing it in U3 coated plexi-glass.
The first and most extensive recorded cleaning, re-varnishing and touch-up of  a painting  was Leonardo da Vinci's  Mona Lisa, undertaken by Jean-Marie Hooghstoel, in 1809, which  involved cleaning with spirits, touch-up of colour, and re-varnishing the work. Subsequently, it has been restored several times.
Painting before and after restoration
Despite India's growing appetite for art, there are few recognized art conservators in Delhi and Mumbai who adhere to global standards and are trusted by collectors and auction houses.
The National Museum houses an institute that teaches conservation, but many works requiring restoration don't see the light of day because of shortage of staff.  The independently run Chatrapati Shivaji Maharaj Vastu Sangrahalaya, (formerly the Prince of Wales Museum of Western India) in Mumbai, houses a first-of-its-kind initiative to conserve India's rich and varied heritage. It has  upgraded its conservation lab over three years courtesy of a 20 million rupee grant from the Ministry of Culture, supported by the Sir Dorabji Tata Trust.
Works by some of India's foremost artists have undergone restoration, including F.N. Souza, Ismat Chughtai, S.H. Raza,  M F Husain and the Tagores.
Duke of Wellington, by the English artist George Dawe
Priya Khanna, based in Delhi, runs one of the largest private conservation studios in India. A Lucknow-based restoration team with years of experience has conserved art work from the Varanasi Museum Jnana-Pravaha.
If you save a painting, you're saving the artist, and augmenting your investment.