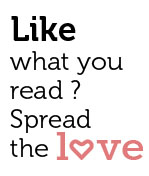 Share
India's Newest Music Festival is Here
Come the new year, if you're in Goa, just close your eyes and follow the cool sounds ,  and you should appear at Zimafest… India's newest Music Festival is here!
At the end of January 2015 Goa will absorb new-wave sounds that combine loud, piercing chords of rock performances and moving, melodic vibrations from DJ sets of the EDM scene. Zimafest presents a dichotomous mix of a classic all-round music festival that has live AND DJ performances, at the same time starting a new trend in the Indian festival environment. The event will be held in the heart of the North Goa beach belt, right at the Baga bridge.
Showcasing the best culture and music of two very different countries, Russia and India, Zimafest will present a decidedly rich program, starting January 23rd with a cultural evening. There will be something for everyone, and the discovery of a new culture. This evening you can participate in a Russian folk program, sample the goodies in the Russian food and drink stall, participate in the Indian folk dance "Dandiya", or watch classic Indian Kathak dance. For lovers of quiet relaxation, there's yoga practice from one of the best in the business, plus astrology and mehendi services. In parallel, enjoy the ambient DJ sounds and the thrill of a live band! Street performers will be part of this 'mela' and, for shoppers, racks with clothes and jewellery that will make great gifts for loved ones. Entry to this cultural evening is free and everyone in Goa at that time is invited to join.
The next two days are all about music!! On 24th and 25th January Zimafest presents a musical program with performances by Russian and Indian rock bands, such as the cult Russian rock group Alisa – a team with a rich history of thirty years and provocative imagery; Dolphin, also from Russia, a‐ poet and experimenter whose work fans have long loved for honest and candid lyrics; and Parikrama of India, a unique, wildly popular group from New Delhi who have played more than 3000 concerts. Also playing are cool bands like Madboy/Mink and F-16's (funk and electro-pop), and the captivating blues-rock band, Shillong-based Soulmate. Zimafest hasn't forgetten about fans of electronic music and has put together the best representatives of the EDM community. Headlining Saturday 24th evening will be Karsh Kale (India), who over the past 12 years as a solo artist, producer, composer and DJ has turned the world of electronic fusion upside down and helped create a whole new genre of music and culture. And at the center of Sunday's program will be DJ Avalon (UK) – one of the most famous representatives of the international psy-trance scene.  He has worked with such DJs as Tristan, Astrix, Loud, and is currently ranked first in many charts with his new creation «Avalon remixes». Also at the festival, you can enjoy performances by your favorite DJs from Belgium, Argentina, Switzerland, India and many other countries that will delight you with their musical sets.
On Republic day weekend we will celebrate both India and music at Baga! Winter comes to Goa!
Look for updates on the website www.zimafest.com
A full list of participants will be available very soon!