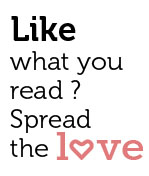 Share
At Shanti Morada in Saligao
Bob Collins and his fiance Liz Bird Just Married
February 18th was a very special day at the beautiful Shanti Morada Hotel in Saligao, tadalafil Goa.
At this gorgeous boutique property owned by hoteliers Sanjana and Rajat Verma from New Delhi, shop Ex-British Superstock Biking Champion Bob Collins and his fiancé Liz Bird exchanged wows. A year back, nurse Bob and Liz celebrated their formal engagement at the very same spot in north Goa. The reason: the couple recognise a romantic venue when they see one! Love was celebrated in a place created through the love of Sanjana and Rajat here in beautiful Goa.
Both Liz and Bob are speed bikers and were in Goa last week for The International Bike Week, which took place in Arpora.
Here's to Liz and Bob, wishing you both a life of love, adventure, happiness and freedom on the road!