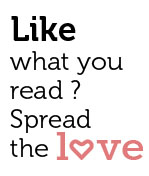 Share
The Life and Times of Goa's Lady Mountaineer
Bianca Dias is Goa's first world-class female mountaineer. She's also a trekking guide, drugs and a civil engineer by profession. At 28, prostate she is the state's only woman to represent Goa in professional mountaineering events around the country and the world.
And now she plans to become the first person from Goa to scale Mt. Everest.
To be sure, site there is adventure, excitement, thrill and deep satisfaction in pursuing this life, braving some of the toughest landscapes on earth. But she admits that her parents worry about her before every expedition, and pray that she will return safely.
Earlier this year, Bianca scaled Mt. CB 13 (also known as Chandrabhaga), a stunning peak in Himachal Pradesh whose base rises from a glacier.
"Every expedition has its thrills, with many memorable and exciting moments," Bianca says, explaining that the hazards include altitude sickness, sprains, hypothermia, frost bite and fractures.
"It's important to be with a group that is familiar with your behaviour patterns, as one can get pretty incoherent.  A girl in my all women's team got hypothermia. It was a bizarre experience. We had to carry her back in a stretcher, and it almost made us want to give up mountaineering."
Even as a child Bianca wanted to be tough and disciplined. In the 10th standard she took a trek to the Himalayas with the Goa Hiking Association and has been hooked on mountaineering ever since.
Alongside her graduation in Civil Engineering at the Govt. Polytechnic at Panjim, she did her basic and advanced mountaineering courses in 2006 and 2007 at Nehru Institute of Mountaineering, in Uttarkashi , Uttarakhand.
She trains for at least three months before any expedition, which are often financed by the Goa government and the Ministry of Defense.
From 2007-2010, as a member of the all India Mixed Expedition conducted by the Indian Mountaineering Foundation (IMF), Bianca was on a definite high, scaling the tallest peaks of South Asia.
Supported by her parents, Bianca started a venture called "Off Track" in 2007, in which she leads treks through little known terrains, searching out places with a "reward" at the end, such as a waterfall or historical site. Getting permission from the forest department to enter restricted areas is not always easy, though now that authorities know her, it's getting easier.
 Monsoon is the best season for treks. The streams are full, the weather is cooler, and the slippery terrain abounding with vegetation adds to the adventure.
Bianca's group also does rock climbing on portable panels, river crossing and rappelling. It can be a day's trek of 12 kms to 36 kms, with an overnight stay.
Age is no bar, from eight to eighty anyone is eligible. Transport, helmets, harness, ropes, tents etc. are provided. Food is sourced from homes in the villages en route. Bianca offers personalized tours for corporates, individuals and schools,  and 5-day tours to Coorg, Karwar, Maharashtra, Uttarakal, and Jammu & Kashmir.
There are many life lessons to be had from these excursions. For one, you learn to make the right decisions in dealing with natural hazards such as snakes, ticks and leeches. Many who take up this sport come away with a new perspective on life, and a new respect for nature.
Bianca observes that today's children have forgotten to walk and have little stamina. "Parents don't encourage children. When they hear about the distance of the trek they say 'my child will get tired.'"
Bianca says that some find her fee for a day's trek – Rs 350 – to be costly, even though this doesn't even cover her expenses. And when there are profits, they're pumped right back into equipment.
For her bread and butter, Bianca runs a civil engineering company called 'Bianca Constructions' at Santa Cruz. But for her, giving priority to her mountaineering is an easy choice.
"Sometimes I go without income for months, but this is my passion."
She wants more people involved and believes the Goa government should list mountaineering as a sport and support it.
Not one to sit back on her achievements, she aspires to be the first Goan to climb the 8,848-meter Mt. Everest.
"Right now that's my focus, I'm planning for next year. It will take 45 days. Prior to that, I plan to spend two months in the mountains climbing at least two peaks before heading for Everest."  Her training will include working out for 3- 4 hours every day, and feature cycling, jogging, swimming.
IMF Expeditions are funded by the Defense Ministry. Until now, Bianca's never looked for sponsors, but the Everest expedition is expected to cost Rs 26 lakhs. So she's sending out proposals for sponsorship,  and keeping her fingers crossed.
Bianca Dias can be contacted at +91 9960054428