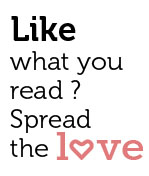 Share
As it introduces a special Monsoon Getaway Package
Goa, viagra 40mg June2015: The much romanticized Indian monsoon is around the corner. Cool nights and fresh mornings; cloudy skies and the smell of wet earth, store this is the perfect time to give your hectic life a skip and plan an intimate refreshing getaway. Goa is surprisingly beautiful during the rains. It has always been a much sought after holiday destination for its sun, sea and sand, however, the monsoon season in Goa has a different charm all together.Slip into the cool, quiet calm of Goa with Resort Rio as it introduces a special Monsoon Getaway Package designed to offer you a relaxing and rejuvenating holiday escape.
Nestled on the banks of the Baga river with the famous salt pans of Goa beyond, Resort Rio with its classic architecture, exquisite landscaping, luxurious rooms and warm hospitality provides the ideal setting for a tranquil getaway.  Enjoy a walk in the rain and explore this 10 acres of riverside paradise, head to the nearby beach or soak in the sights, sounds and scents of Goa at your leisure. What's more, you can also relax your mind and lift your spirits at the resort's award winning Zaara Spa – a complete retreat for mind and body rejuvenation. Indulge in an impressive collection of authentic and highly effective ayurvedic, curative and rejuvenative treatments or pamper yourself with their therapeutic massages and relaxing oil treatments.
The monsoon getaway package of Resort Rio includes a three night stay in the spacious 650 sq. ft. Luxury Deluxe Room with daily breakfast, lunch and dinner at Pickled Mango, the all – day dining multi – cuisine restaurant overlooking the pool.  This exhilarating package also includes 20% discount at "Zaara" – The Luxury Spa and two way shared airport/ Railway Station transfers. It also offers a host of benefits like Free Entry to Bar Terrazzo – Discotheque,fun filled activities for children and family at 'Hoya Kids Club', unlimited Wi-Fi access during the stay at all public areas and complimentary shuttle service to Baga Beach. That's not all, you can also upgrade this package.Pay INR 4500 AI for 2 people for 3 Nights and enjoy unlimited premium liquor at the resort from 11 am – 11pm.
Package Cost: INR 9000/- per night on double occupancy inclusive of taxes
Validity: 31st August 2015
For reservations, please call:  +91 9922996920/ +91 8322267302;
E-mail: reservations@resortrio.com ; Web: www.ResortRio.com
'Note: The corner is a regular space where businesses, entrepreneurs and all others with noteworthy projects can 'strut their stuff"